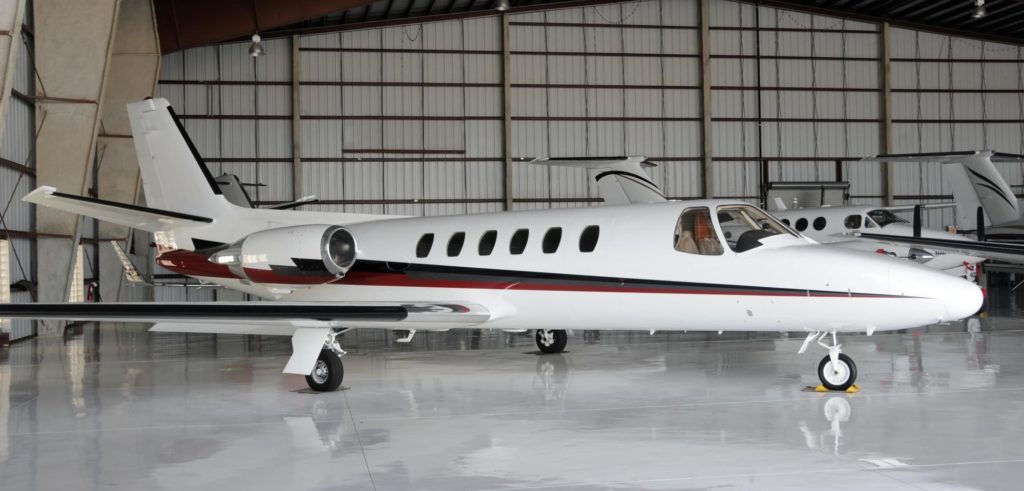 Citation Ultra Overview
Announced in the early 1990s, the Cessna Citation Ultra was released as an anticipated upgrade to the largely popular Citation V private jet. The Citation Ultra continued to improve on the Citation V with yet more powerful engines and upgraded avionics.
Citation Ultra Interior
The Citation Ultra's design was more focused on improving the cabin. It contained the same size cabin and baggage hold, and the same seating arrangement as the Citation V, with standard seating for seven and an eighth place available through use of the belted lavatory seat. The Citation Ultra also featured recessed tables and a full refreshment center.
Citation Ultra Performance
Pratt & Whitney Canada JT15D-5D provide plenty of power for the versatile Citation Ultra. One of the major upgrades of the Ultra is its short takeoff distance. In optimal runway conditions, the Ultra can take off with 3,200 feet of runway space and a full load. With long range capabilities for a light jet and relatively high cruise altitude and speed, the Ultra is a great plane for trips in the 4hr neighborhood.
Image Credits: Darian Froese / GNU Free Documentation License 1.2