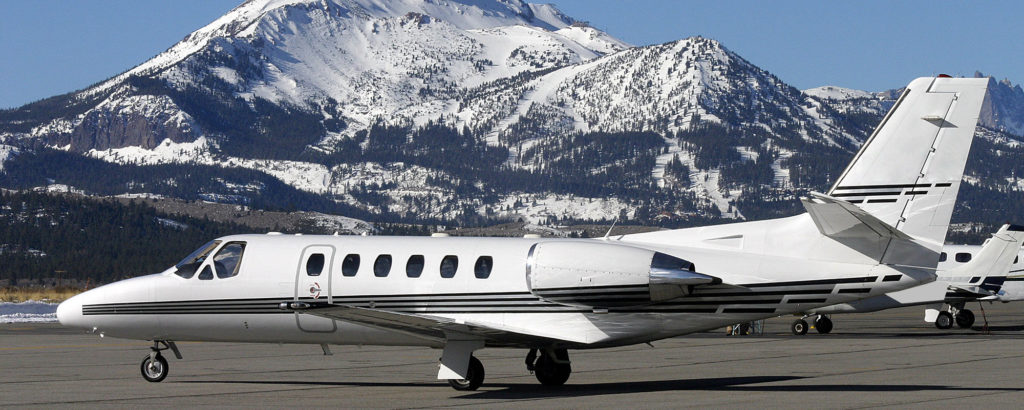 Citation V Overview
The Cessna Citation V was developed in the late 1980s as yet another lengthened version of the straight-winged Citation I and II. Its design was based more directly on the Citation II/SP which was the most advanced of the group at the time.
With hundreds of Citation V's available all over the country, this successful Cessna adaptation is a widely used aircraft in retail charter today.
Citation V Interior
When the Citation V was first produced it contained one of the largest cabins in the light jet category and also boasted greater luggage space than many of its competitors.
Up to eight passengers can fit comfortably in the spacious cabin.  While the light jet class has seen wider and taller models come into play, the Citation V remains one of the longest aircraft available, which makes for excellent leg room.
Citation V Performance
Improvements that added to the II/SII's already advanced features gave the Citation V more powerful turbofan engines and increased the length of the cabin by 20 inches. The Citation V offers competitive range and speed still to this day, for a very palatable price tag.