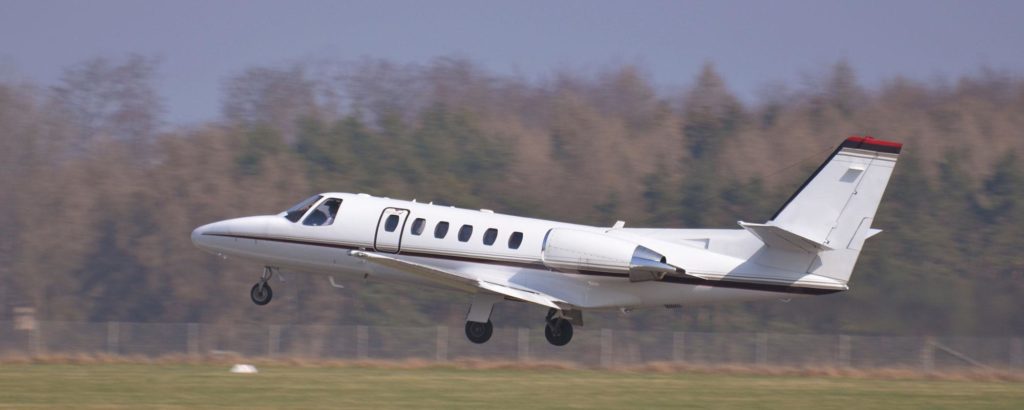 Citation Bravo Overview
Cessna's Citation Bravo was certified in 1996, containing several upgrades and improvements on its most recent predecessors, the Citation II and S/II. Offering a larger cabin and advanced systems, the Bravo is an excellent light jet available for charter.
Citation Bravo Interior
In the Bravo's revised cabin, passengers will find seven reclining leather club seats, four facing each other and three more behind. A private lavatory is included and luggage can be stored in the nose and tailcone, or in the cabin storage compartment for in-flight necessities.
Citation Bravo Performance
The S/II airframe was used to design the Bravo but with new upgraded engines, trailing link landing gear for smoother and more comfortable landings, and an updated avionics suite & the Honeywell Primus 1000 EFIS integrated avionics system.
Image Credits: Charlyfu / CC BY-SA 3.0