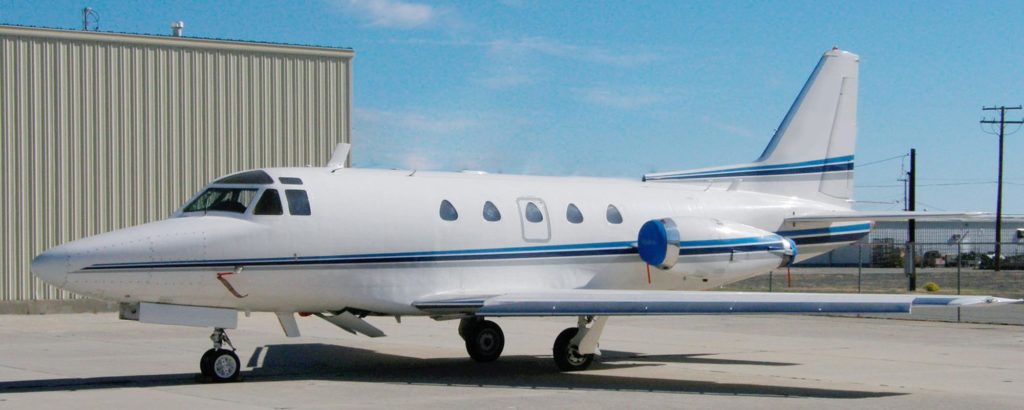 Sabreliner 60 Overview
The Rockwell Sabreliner 60 is a Midsize business jet that was originally developed by North American Aviation. It seats seven or eight passengers maximum and includes a private lavatory.
Sabreliner 60 Interior
The cabin of the Sabreliner 60 is stretched by about three feet in comparison to the earlier Sabreliner 40A. It also includes five cabin windows on each side, rather than three on the 40A. The air-conditioned cabin offers comfy leather seats in an exec club layout, a hot and cold drink facility, and writing tables.
Sabreliner 60 Performance
The total baggage capacity of the Sabreliner 60 is 43 cubic feet.The Sabreliner 60's excellent performance includes cruise speeds up to 530 mph. Its abilities are facilitated by two Pratt & Whitney JT12A-8 turbojet engines.