Private Jet Flights to ORD: Chicago O'Hare Intl Airport - Chicago, IL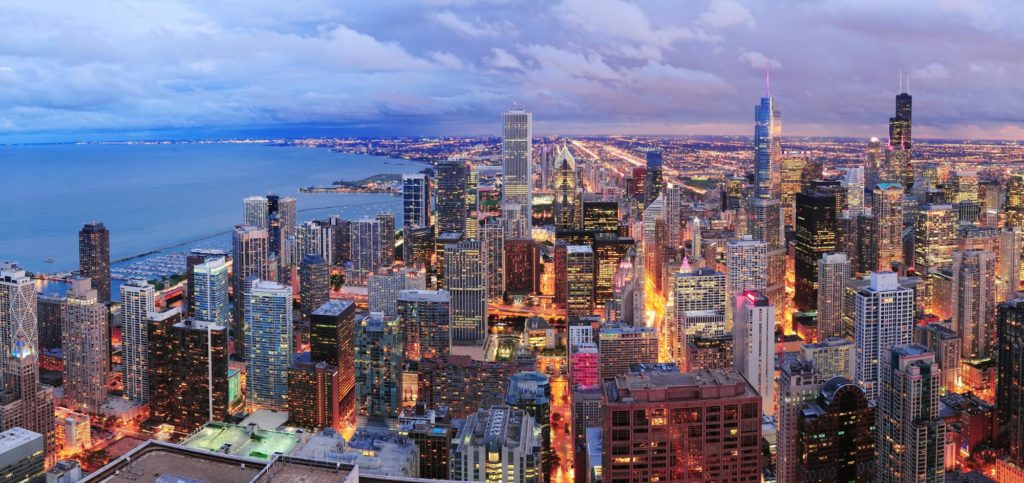 Chicago O'Hare Intl Airport Overview
There are multiple airport options to fly into Chicago. Yet O'Hare International is "the" airport, at least for those flying in on commercial aircraft. In fact, nearly 80,000,000 passengers either arrived or departed from O'Hare in 2017 alone.
That congestion means that it is easy to find commercial flights. But for Chicago private jet travelers, it is certainly not ideal. There are still reasons to book a private jet to ORD, but there may also be alternative landing spots that are better depending on your needs.
Why to Book a Private Jet to Chicago O'Hare International Airport
Before examining the alternative airports, it is still a good idea to determine when flying a private charter to ORD may be right for you. There are some situations where it may be beneficial, despite all the people and landings:
Location – If you need to be right in the city with minimal extra driving or travel, O'Hare may be a good choice. It is located only 14 miles from "The Loop" and surrounded by hotels, restaurants, and businesses.
Safety – The area around O'Hare is considered safer than the area around Midway, the other large airport in Chicago. There are other safe airports as well for private travel, but if choosing between the two main ports, O'Hare is the safer option.
Amenities – Because it is such a large airport, there are several amenities connected to it. There's a health club and fitness room, a yoga room, and even an urban garden which adds a nice touch to the airport.
There are also plenty of dining and shopping options as well. Chicago O'Hare International is a large airport, and like many large airports, it does come with benefits.
Alternatives to Chicago O'Hare
Still, despite these advantages, O'Hare International Airport just tends to be too busy and hectic for a private charter to Chicago. Rather than a private jet to ORD, consider:
Dupage Airport
Waukegan Regional Airport
Chicago Executive Airport
Chicago Executive is an outstanding option with none of the congestion and a great location. But if you prefer to be brought to O'Hare with luxury, we are happy to provide that as well. Book a private jet to Chicago today with evoJets.
Chicago O'Hare Intl Airport FBO Details
The following FBO's are available for ORD private jet service:
Chicago O'Hare Intl Airport Technical Information
| | |
| --- | --- |
| IATA Code | KORD |
| Local Code | ORD |
| Longest Runway | 13,000 ft |
| Port of Entry | Yes |
| Aircraft Supported 135 | All |
| Elevation | 672 |
| Airport Coordinates | 41.97859955°, -87.90480042° |
| Airport Website | Chicago O'Hare Intl Airport Official Website |
| Airport Address | 10000 W O'Hare Ave, Chicago, IL 60666 |
Chicago O'Hare Intl Airport Current Weather