Private Jet Flights to NCE: Nice Cote D'Azur Airport - Nice, France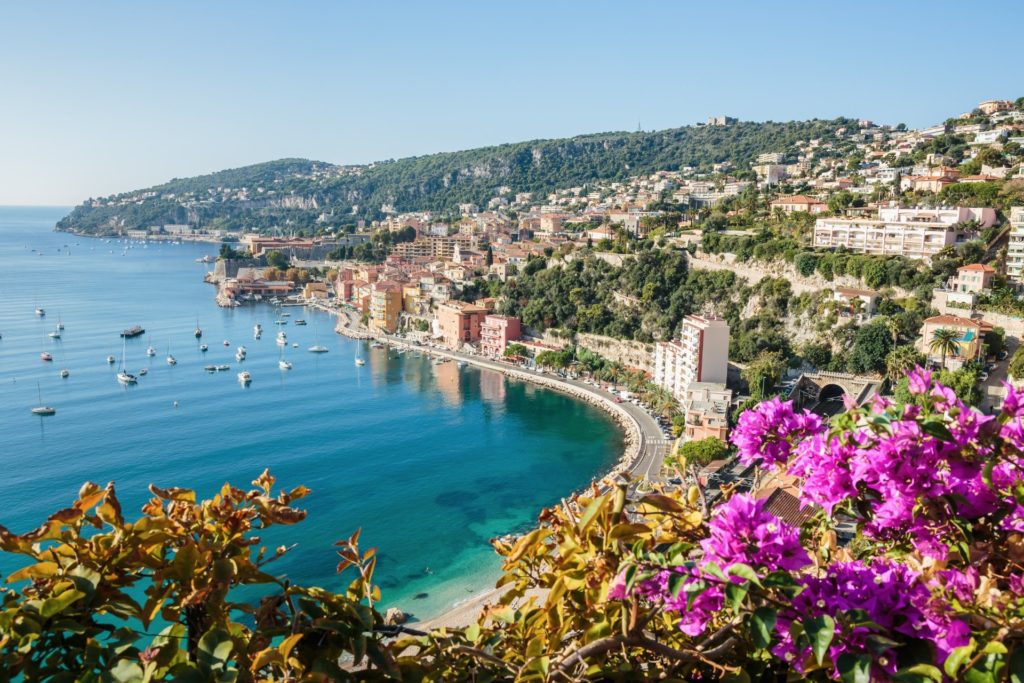 Nice Cote D'Azur Airport Overview
A playground for the hedonists and bon vivants of the world, this destination is at the top of every globetrotter's bucket list. Created for the best of the best, what better way to enjoy such luxury than by private jet to Nice Cote d'Azur Airport, the gateway to French bliss.
As the largest city along the French Riviera, Nice is teeming with glitz, glam, and sophistication. From the yacht-dotted marinas to the palm-tree fringed glittering boulevards, this Italian and French hybrid is one of the world's most prominent getaways.
Charter a private flight to Nice Cote d'Azur and indulge in tropical excellence. The promenades are lined with world-class museums and mansions, including Colline du Chateau, Musée Marc Chagall, and Musée Masséna. You'll be surrounded by architectural and natural beauty at every corner, an impressive scene that's exclusive to this Mediterranean sanctuary.
Why Book a Private Jet to Nice Cote d'Azur Airport?
Located in the Alpes-Maritimes of France, this airport is conveniently located only three miles outside of the city of Nice. As the main gateway for all passengers arriving to and departing from Cote d'Azur, this facility is the third-busiest in France.
In light of its ideal proximity to the stunning principality of Monaco, a private flight to Cote d'Azur Aiport also provides you with direct and hassle-free access to the 'Billionaire's Playground' via private chopper.
Providing globetrotters with a respite from the relentless demands of reality, Nice is a luxury destination that'll have you wishing you extended your vacation. Sunkissed tans, year-round balmy climate, and idyllic landscapes that'll leave you mesmerized, the Coast of Blue is a Mediterranean jewel unlike any other.
Charter a Private Flight to Nice Cote d'Azur Airport (NCE)
When you charter a private jet to Nice Cote d'Azur with evoJets, travel is effortless and luxurious. As one of the airport's dedicated services to jetsetters, NCE features a modern Business Aviation terminal. With specialized support, luxury shopping, and a VIP lounge, private travel is always a priority.
This coastal city is a treasure for more than just the pebbly beaches and expansive boulevards. From the annual Nice Carnival to the grand Promenade des Anglais, the city is always bustling with action. Emitting an ambiance that's hard to find anywhere else, choose luxury and book your next private flight to Nice with Evo.
For a formal quote, visit our charter flight cost calculator or contact us today!
Nice Cote D'Azur Airport FBO Details
The following FBOs are available for NCE private jet service:
Signature Flight Support
Aviapartner Executive Nice
Nice Cote D'Azur Airport Technical Information
| | |
| --- | --- |
| IATA Code | LFMN |
| Local Code | NCE |
| Longest Runway | 9,711 ft |
| Port of Entry | Yes |
| Aircraft Supported 135 | All |
| Elevation | 13.12 |
| Airport Coordinates | 43.6597689°, 7.2148214° |
| Airport Website | Nice Cote D'Azur Airport Official Website |
| Airport Address | Rue Costes et Bellonte |
Nice Cote D'Azur Airport Current Weather