Private Jet Flights to MEL: Melbourne International Airport - Victoria, Australia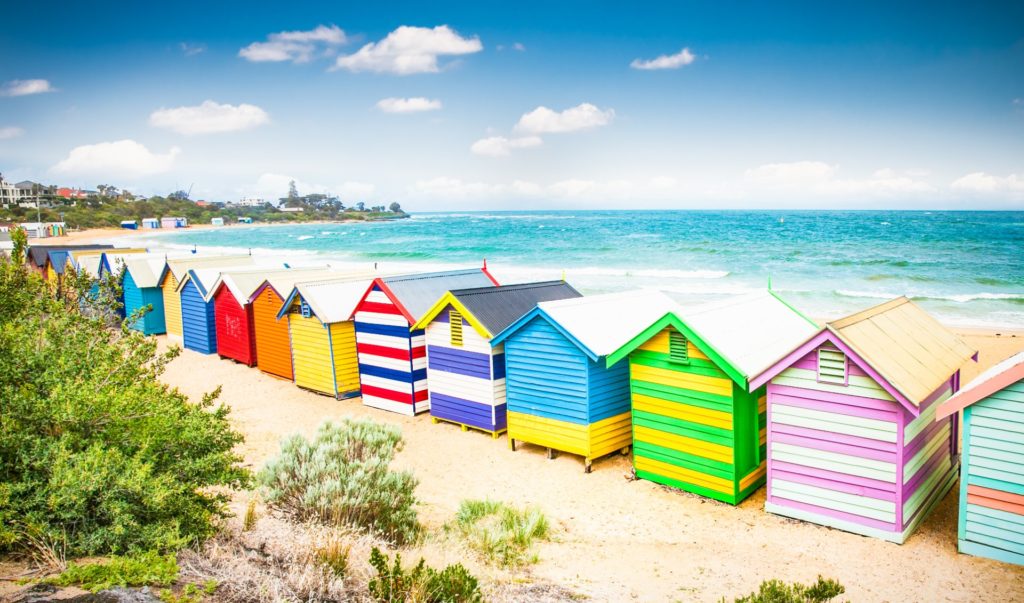 Melbourne International Airport Overview
Touching down in the dynamic and multifaceted city of Melbourne means experiencing Australia at its finest. This city strikes a distinct balance between new and old, historic and modern. Only 14 miles from Melbourne International Airport (YMML) lies the city center, a major financial and cultural hub in Australia and the entire Asia-Pacific region, brimming with Victorian-era architecture, Melbourne's famous hidden laneways, and even aboriginal art.
Regardless of the time of year, your private charter flight to YMML will be a welcomed treat: you'll either find yourself enjoying a warm summer, fresh spring, mild autumn, or crisp winter. Melbourne's opportunities for recreation are just as varied as its climate—this city is filled with activities for groups of all sizes, as well as a plethora of sights to see.
When you charter a jet to Melbourne International Airport, be prepared to get lost in one of Melbourne's many and famed "laneways," where you'll witness vibrant street art, stumble upon expansive shopping arcades, and feel a general sense of awe towards the city all while you sip a cup of Melbourne's world-renowned coffee or sit for a meal at Victoria Market.
Melbourne International Airport is our charter specialists' go-to choice for easy access to the plethora of hidden treasures that await you in Melbourne.
Why Book a Private Jet to Melbourne International (MEL / YMML) Airport?
Functioning as the main airport serving the city of Melbourne and the second busiest airport in Australia, Melbourne International Airport (YMML) is a multiple award-winning, curfew-free airport, smoothly operating 24 hours a day.
With six international sister cities spanning the globe: Osaka, Japan, Tianjin, China, Thessaloniki, Greece, Boston, United States, Saint Petersburg, Russia, and Milan, Italy, Melbourne is a city that has been infused with the educational, cultural, and sporting exchanges and influences of these sister cities. In conjunction with a rich and diverse history, chartering a jet to Melbourne also means access to unparalleled business networking opportunities.
Melbourne International has five car parks which operate 24 hours a day, 7 days a week and also works with the Skybus Super Shuttle offering express bus services from the Airport.
Charter a Private Jet to Melbourne International Airport (MEL / YMML)
Affectionately called "Tulla" or "Tullamarine" by the locals, Melbourne International Airport has garnered applause by the global community as well as various tourism awards and accolades on a national and state level.
For a formal quote or to book your private jet to Melbourne, Austrailia, contact evoJets today!
Melbourne International Airport FBO Details
The following FBOs are available for YMML private jet service:
JetCity
ExecuJet
Melbourne Jet Base
Aero-Care Flight Support
Melbourne International Airport Technical Information
| | |
| --- | --- |
| IATA Code | YMML |
| Local Code | MEL |
| Longest Runway | 11,998 ft |
| Port of Entry | Y |
| Aircraft Supported 135 | All |
| Elevation | 434 |
| Airport Coordinates | -37.6690123°, 144.8410273° |
| Airport Website | Melbourne International Airport Official Website |
| Airport Address | Melbourne Airport |
Melbourne International Airport Current Weather