Private Jet Los Angeles to Aspen
While Los Angeles is known for its year-round sun and palm trees, Aspen remains the nation's crown jewel of snowy slopes.
You can jet to Los Angeles for a refreshing pre-breakfast dip into Pacific waters, and then charter to Aspen for world-class skiing and snowboarding. With a private jet charter to Los Angeles from Aspen, you can enjoy every minute of your getaway, and leave the planning of flying to evoJets.
Charter a Jet between Aspen and LA
Whether you're in need of a relaxing escape from reality deep in the Rocky Mountains, or wanting to hike Mount Lee for an up-close look at the Hollywood Sign, book your travel with evoJets.
If you're chartering a private jet from Los Angeles to Aspen, evoJets is here to help. Our charter specialists will facilitate your customized itinerary, tailoring your private travel between LA and Aspen to your party size, dates, and other special accommodations.
We are the premier service for all North American destinations. Check out our website's charter flight calculator or contact us today at (877) 970-5387.
What Does a Private Jet from Los Angeles to Aspen Cost?
The prices listed below are ranges based on historical averages. Actual prices will vary based on trip date and the aircraft utilized.
| Aircraft Class | Aircraft Model | One-Way Price Estimate | Max Passengers | Flight Time | Fuel Stops |
| --- | --- | --- | --- | --- | --- |
| Executive Turboprop | Pilatus PC-12 | $10,000 to $14,000 | 7 | 2 hr 30 min | 0 |
| Light Jet | Phenom 300 | $10,000 to $13,200 | 7 | 2 hr | 0 |
| Midsize Jet | Citation XLS | $12,300 to $15,200 | 7 | 2 hr | 0 |
Estimates for your private charter travel between LA and Aspen are dependent on several factors, including: your chosen airports, the number of passengers in your party, weather events, and the class of aircraft you choose. For a formal quote for your private jet to Aspen from Los Angeles, contact us today!
Los Angeles to Aspen Private Charter Pricing
Turboprop from LA to Aspen: $10,000 to $14,000 – For round-trip flights of 3-4 days, Turboprops offer great value for private flights from LA to Aspen. One-way pricing is extremely rare on Turboprops, making them viable only for round-trips where the plane stays on the ground in Aspen for the duration of your trip.
Light Jet from Los Angeles to Aspen: $10,000 to $13,200 – Comfortably seating six to eight passengers, the spacious cabins and in-flight access to baggage make this a great jet to book for your flight to Aspen from LA. Jets in this category are the Citation CJ2, Lear 45XR, and the Hawker 400XP.
Midsize Jet from LA to Aspen: $12,300 to $15,200 – Your top option for luxury and the latest technology, this lavish class of aircraft can seat seven to nine people on your trip from LA to Aspen. Offering world-class comfort, jets in this category include the Citation Excel, Hawker 800XP, and the Lear 60.
Private Jet Price — Jet Charters Between Aspen and Los Angeles: Best Value
For trips between LA and Aspen, Light Jets offer an excellent value proposition: completing the trip in just about two hours of flight time, and clocking in at a lower cost than a round-trip booking on a Turboprop. For slightly larger parties, or those simply looking for more space, Midsize Jets from LA to Aspen are a solid alternative.
The evoJets Charter Flight Cost Calculator will return instant estimate results for private jets from Los Angeles to Aspen, or jet charter flights from Aspen to Los Angeles.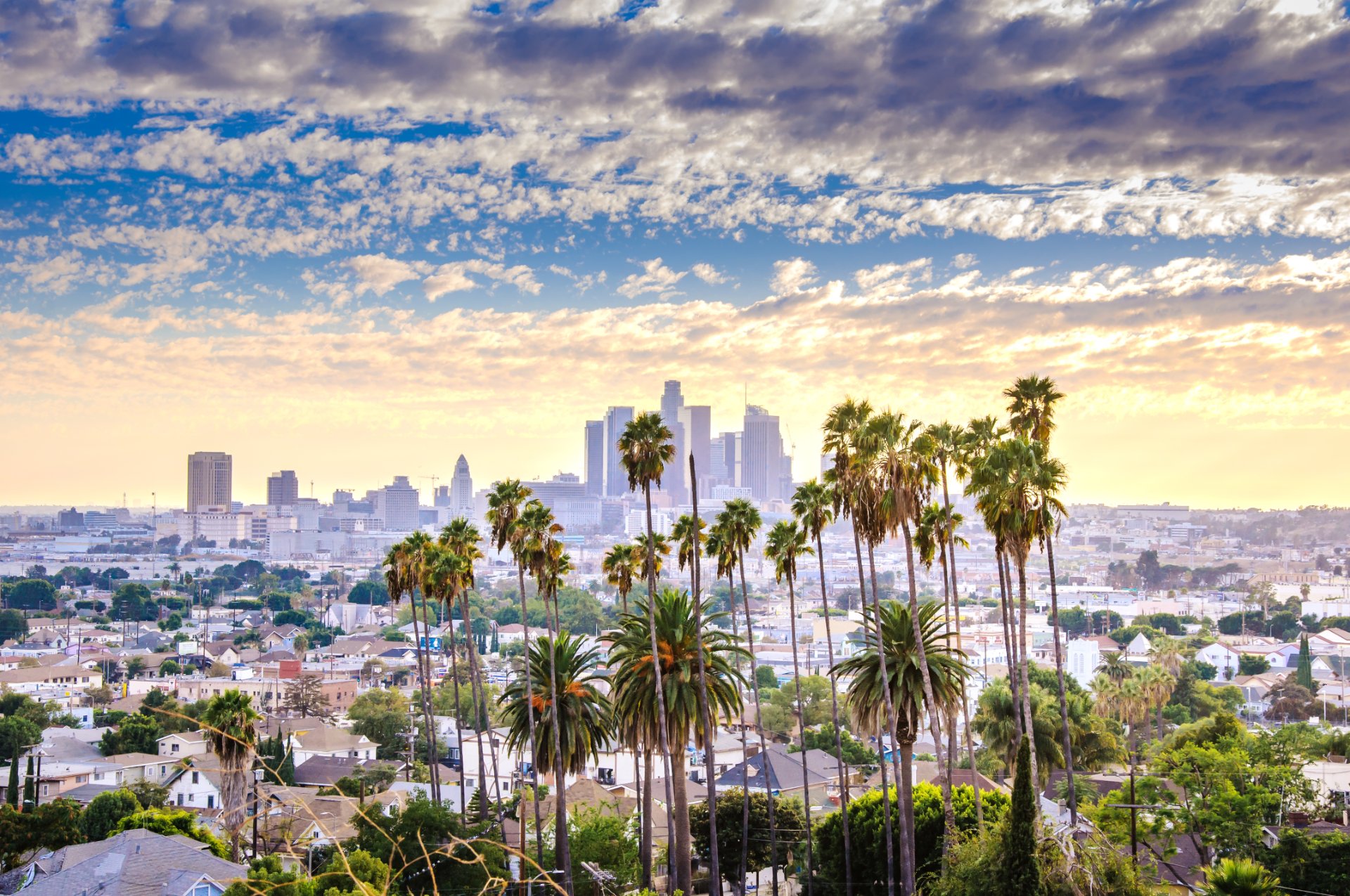 Best Airports for Private Jet Charters from Los Angeles to Aspen
Marvel at nature's finest in the Aspen wilderness, or pamper yourself with the glitz and glam of the City of Angels.
From the luxury shopping and dining in Beverly Hills, to the unparalleled beauty of the Rocky Mountains, private jets to Los Angeles and Aspen are constantly in high demand.
When flying privately between Aspen and Los Angeles, these two airports are the best choices for avoiding congestion, and remaining cost effective.
Van Nuys Airport (KVNY / VNY) — Although this is one of the world's busiest general aviation airports, no major airlines fly through Van Nuys. This airport is a base for many medical, news, and tour helicopters of the Los Angeles area.
Aspen Pitkin County Airport (KASE / ASE) — Conveniently located only three miles from downtown, the proximity of the airport to the slopes will have you feeling like you're skiing through the clouds within seconds of your arrival.
What about other private jet airports in Los Angeles? Los Angeles?
There are eight airports that can facilitate your travel in and out of Los Angeles. A few specialize in general aviation, decreasing the chance of congestion and unplanned delays.
As the largest and busiest airport on the U.S. West Coast, Los Angeles International Airport (LAX) is the fourth busiest airport in the world. As you can imagine, heavy traffic and delays at LAX are inevitable, and so are increased airport-associated fees.
What about other private jet charter airports in Aspen?
While Aspen Pitkin County remains the airport of choice for private charters between LA and Aspen, Rifle Garfield County Airport (KRIL / RIL) is an alternate option used when flights need to be diverted.
Private Charter Jet Weather in Los Angeles
When chartering a private jet into or out of Los Angeles, weather is an important consideration. Read the upcoming forecast in Los Angeles below, to better plan your private jet flight from Los Angeles to Aspen.
Private Jet Weather Forecast in Aspen
Pilots and charter operators of private jets from Los Angeles to Aspen factor weather into the equation when determining the most optimal, and safest route. You can browse the seven-day forecast in Aspen below, ahead of booking your private jet charter from Los Angeles to Aspen.
For Business and Personal Private Jet Travel – Call evoJets
With over 10 years of experience, access to thousands of private charters, and outstanding customer support, evoJets is here to charter your flight and make sure that you have everything you and your party need to reach your destination. Whether it's a private charter from Los Angeles to Aspen, or a round trip tailored to your group, call evoJets today to get started: (877) 970-5387.