Private Jet London to Monaco
These two European gems are inundated with sights to see and places to be. Monaco may seem small, but this opulent city-state has no shortage of luxury—with immense yachts on display in its marinas and high-rise hotels covered in glass.
From the harbor of Monte-Carlo to the royal southern countryside, Monaco makes for a one of a kind ultra-luxe experience. Charter a private jet from London to Monaco for a taste of its opulent culture, and perhaps even a visit to The Champions Promenade.
Charter a Jet from London to Monaco
Book a private flight from London to Monaco to visit the home of the annual Formula One Grand Prix on the Circuit de Monaco, held every May.
For an extension of the lavish lifestyle, travelers can also visit the iconic Casino of Monte-Carlo, which takes a good deal of credit for this city's rise to prominence. Charter your private jet from London to Monaco with evoJets, and arrive to this nonpareil principality in style.
As the leading private jet charter service for all European destinations, leave the hassle of private aviation to our charter specialists. Contact us today at (877) 970-5387 or visit our website's charter flight calculator to get started.
What Does a Private Jet from London to Monaco Cost?
The prices listed below are ranges based on historical averages. Actual prices will vary based on trip date and the aircraft utilized.
| Aircraft Class | Aircraft Model | One-Way Price Estimate | Max Passengers | Flight Time | Fuel Stops |
| --- | --- | --- | --- | --- | --- |
| Light Jet | Lear 75 | $7,500 to $9,500 | 7 | 1 hr 48 min | 0 |
| Executive Turboprop | King Air 350 | $9,500 to $12,200 | 8 | 2 hr 36 min | 0 |
| Midsize Jet | Hawker 800XP | $9,700 to $12,400 | 8 | 1 hr 45 min | 0 |
The price of a private jet charter from London to Monaco is comprised of multiple factors, such as total number of passengers, weather events and how they impact scheduling and fuel efficiency, and the type of aircraft you choose.
Based on past charter flights from London to Monaco, we are able to provide you with an estimated range of what you can expect, segmented by aircraft class.
To obtain a formal quote for your private flight to London to Monaco, contact us to get started.
London to Monaco Private Charter Pricing
Light Jet from London to Monaco: $7,500 – $9,500 — Suitable for parties of six to eight, and a solid option for medium-range trips, Light Jets are a solid option when flying from London to Monaco. Combining speed, fuel economy and cost-effectiveness, commonly available Light Jets include the Citation CJ2, Lear 45XR, and the Hawker 400XP.
Executive Turboprops from London to Monaco: $9,500 – $12,200 — Turboprops can seat four to nine passengers, and are excellent options when flying into smaller, regional airports with shorter runways. Commonly available aircraft in this class include the King Air 90, Pilatus PC-12, and King Air 350.
Midsize Jets from London to Monaco: $9,700 – $12,400 — With more power and size, Midsize Jets can accommodate seven to nine passengers with ease. Midsize Jets offer increased range over Light Jets, and feature roomier interior accommodations. Jets in this class include the Lear 60, Hawker 800XP, and the Citation Excel.
Private Jet Price — London to Monaco: Best Value
Both Light and Midsize Jets offer a solid value proposition for charter flights from London to Monaco. While Light Jets clock in at a lower starting price point, Midsize Jets will offer more luxurious interior options, such as an expanded galley. The difference in flight time between the two is negligible, while Turboprops add an additional forty minutes to this trip.
The evoJets Charter Flight Cost Calculator will return instant estimate results for private jets from London to Monaco.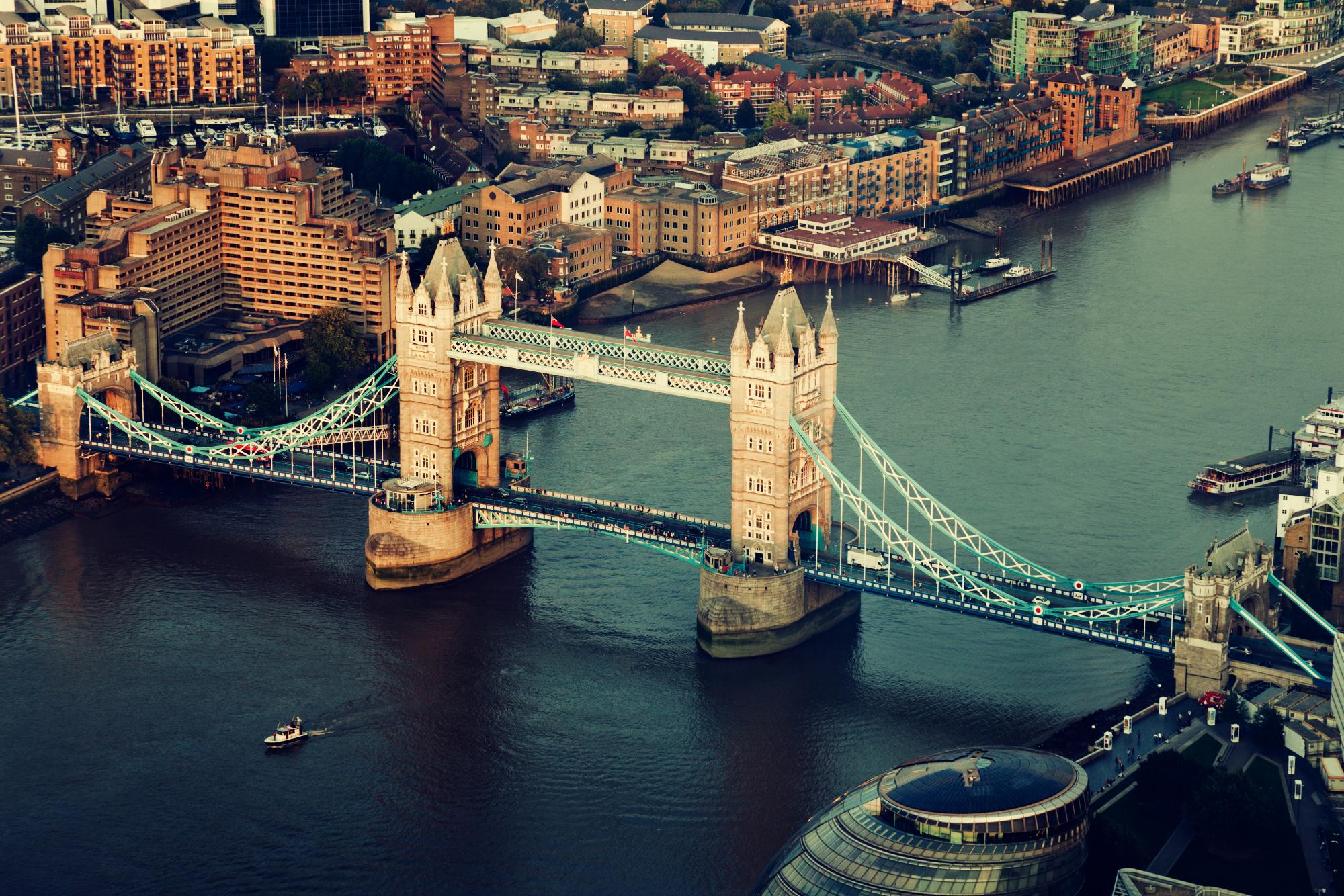 Best Airports for Private Jet Charters from London to Monaco
From the peak of Big Ben at the Palace of Westminster, to the River Thames flowing beneath the Tower Bridge, London is inundated with sights to behold. This alpha city attracts scores of visitors annually, keeping its airports busy.
Similarly in Monaco—its tourism industry and annual events attracts luxury globetrotters from all corners of the world.
When flying by private jet from London to Monaco, LTN and NCE are the ideal airports to use.
London Luton Airport (EGGW / LTN) — This international airport is located just outside of central London, but still near London's many attractions, making it a solid balance between accessible and practical for private travel from London to Mykonos.
Nice-Cote d'Azur Airport (LFMN / NCE) — This airport is best known as the gateway to southern France, including Monaco. As the third busiest airport in all of France, the staff and administrators do an excellent job of ensuring a smooth travel experience. Although most popular during the summer, travel to Monaco is extremely convenient and hassle-free for arrivals year-round.
What about other private jet airports in London?
There are a handful of airport options around London, including London City Airport, six miles northeast of central London, and London Heathrow, serving as the main international flight airport.
Despite this, Luton remains the best airport when flying by private jet charter, in and out of London.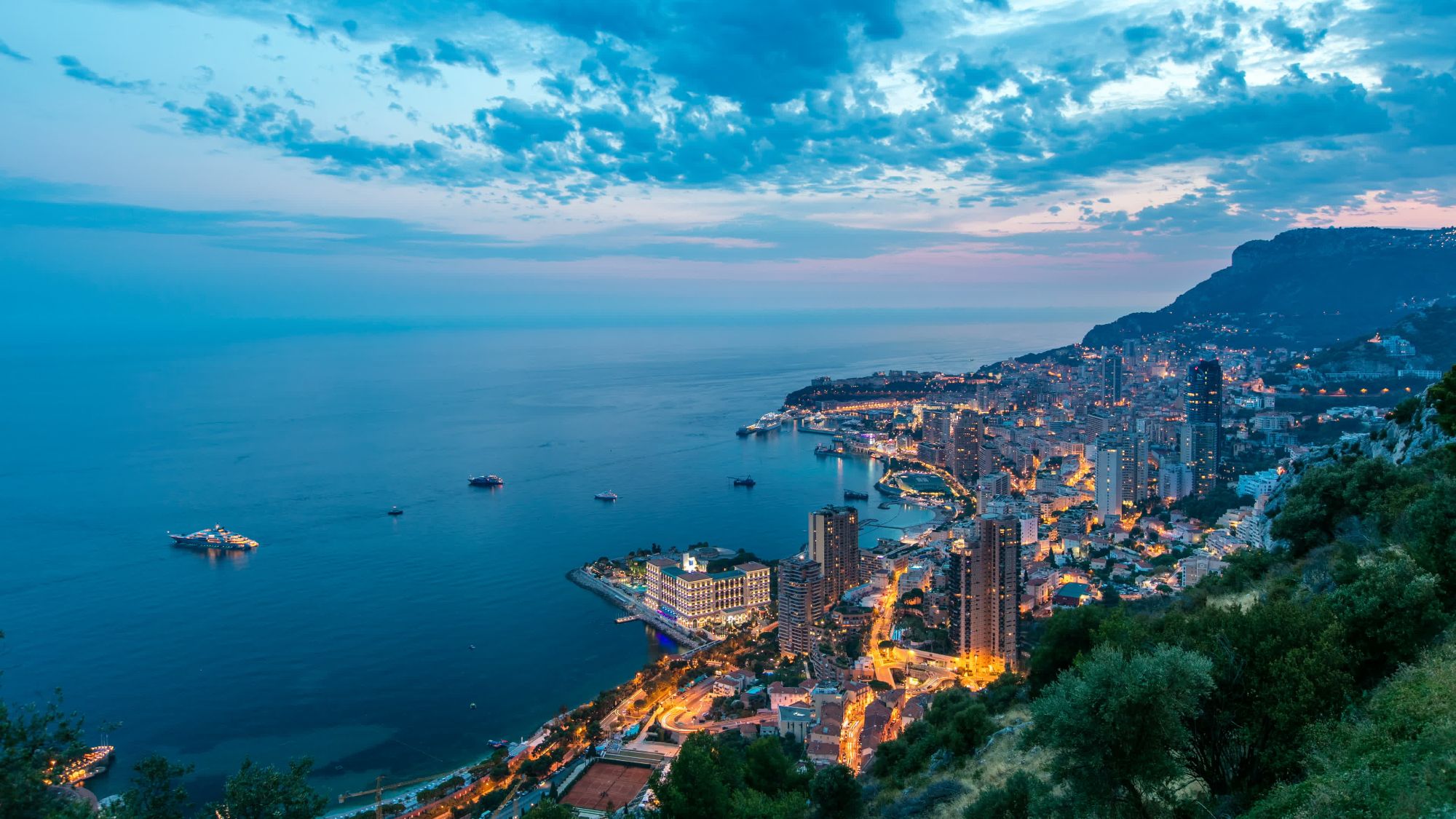 What about other private jet charter airports in Monaco?
While there is only one primary airport within the bounds Monaco, Cannes-Mandelieu Airport (LFMD / CEQ) is an alternate option used when flights need to be diverted from from LFMN.
Private Charter Jet Weather in London
Private Jet Weather Forecast in Monaco
For Business and Personal Private Jet Travel – Call evoJets
With over 10 years of experience, access to thousands of private charters, and outstanding customer support, evoJets is here to charter your flight and make sure that you have everything you and your party need to reach your destination. Whether it's a private charter from London to Monaco, or a round trip tailored to your group, call evoJets today to get started: (877) 970-5387.