Private Jet Flights to LBG: Paris-Le Bourget Airport - Paris, France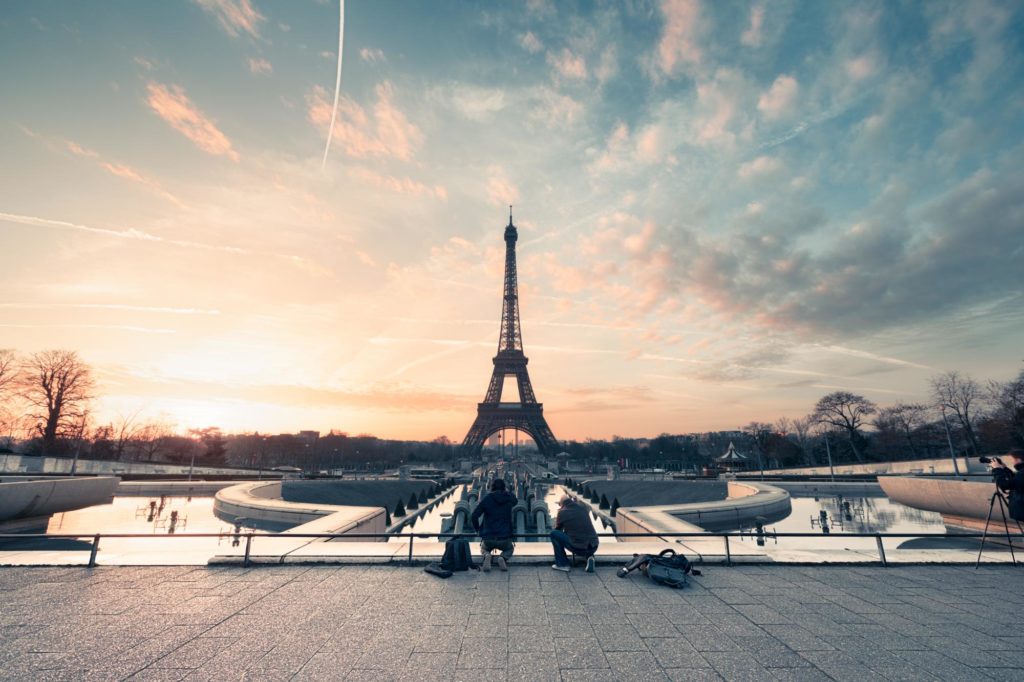 Paris-Le Bourget Airport Overview
An icon of love, fashion, pastries, and triumph, Paris undoubtedly Europe's most enchanting capital city. The second most expensive city in the world, Paris is a cornucopia of notable museums, architectural landmarks, and Parisian gastronomy. Charter a private jet to Paris, France, and experience an aura exclusive to one of the world's greatest cities!
One of the globe's most recognizable landmarks, and a renowned symbol of love and victory, is found right here. The crème de la crème of Paris—the magnificent Eiffel Tower! Attracting seven million people to its excellence every year, no private jet charter flight to Paris is complete without admiring its beauty. Adrenaline chasers can even brave 704 steps to the peak of the monument for an exceptional view of the City of Light.
With almost forty million visitors flocking to Paris every year, the city has accommodated its popularity with several airfields. A go-to airport for private aviation in this French city is Paris-Le Bourget Airport. It is conveniently located only seven miles from the capital. Specializing in general aviation, it has been coined "The Teterboro of Europe" for its jet support base and role in business aviation.
Why Charter a Private Jet to LBG Airport?
Paris is home to the famed Arc de Triomphe. This triumphant structure is among the most famous landmarks in the world. Situated at the center of a dodecagonal configuration of twelve radiating avenues, it is the biggest arch in the world. Charter a jet to Paris-Le Bourget and experience the plethora of monumental landmarks Paris is home to!
Paris Fashion Week, part of the global "Big Four" is one of the most elite and elaborate haute-couture shows to ever take place. World-class brands including Dior, Givenchy, Chanel, and Louis Vuitton showcase their extravagant pieces in iconic venues like the Grand Palais and Carrousel du Louvre. What better way to arrive at such an exclusive event than by your own private jet to LBG?
Paris-Le Bourget Airport is not only a top evoJets choice for all private travel into Paris; it also hosts the world's largest airshow and aerospace exhibitions. Considered the leading business airport in Europe, all private jets to Paris Le-Bourget Airport are met with experienced staff and elite service.
Charter a Private Jet to Paris-Le Bourget Airport (LBG)
Only a few months ago, the airport welcomed its seventh high-end FBO and completed an eleven million-dollar renovation project. The brand new terminal features a wine-cellar embedded in the ground of the lobby, as well as a massive salt-water aquarium. With a secure VIP lounge and private-chef served gourmet meals, you'll be treated like royalty when you book your private charter through Paris-Le Bourget Airport.
When chartering a jet to Paris, there are other options for airports as well, including Charles de Gaulle Airport, and Paris Orly Airport. Contact evoJets today to get started.
Paris-Le Bourget Airport FBO Details
The following FBOs are available for LBG private jet service:
Astonsky
Dassault Falcon Service
Advanced Air Support International
Sky Vallet Paris
Universal Aviation
Signature Flight Support
Encore
Paris-Le Bourget Airport Technical Information
| | |
| --- | --- |
| IATA Code | LFPB |
| Local Code | LBG |
| Longest Runway | 9,843 ft |
| Port of Entry | Yes |
| Aircraft Supported 135 | All |
| Elevation | 220 |
| Airport Coordinates | 48.9602°, 2.43612° |
| Airport Address | 1 Rue Désiré Lucca |
Paris-Le Bourget Airport Current Weather