Private Jet Flights to JAC: Jackson Hole Airport - Jackson, Wyoming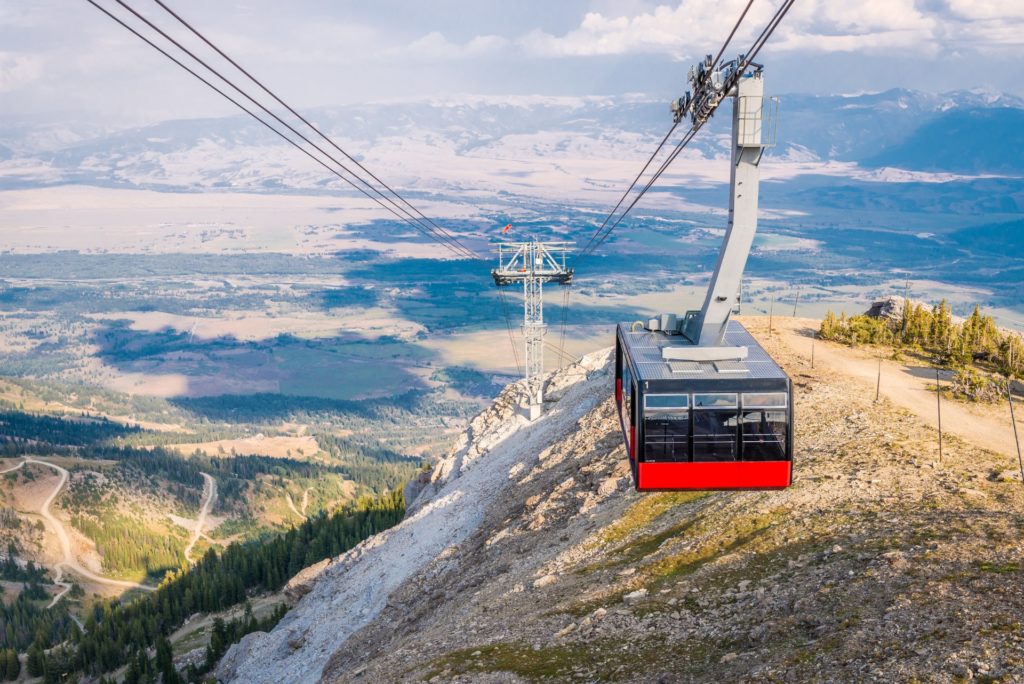 Jackson Hole Airport Overview
Soak away your stresses in the Granite Hot Springs or hit the icy slopes at The Jackson Hole Mountain Resort—Jackson is an excellent winter destination. Whether you're in need of a tranquil escape from reality, or an unforgettable adventure, the most luxurious way to start your vacation is on a private jet to Jackson, Wyoming.
With over 400-inches of snowfall annually, the ski resorts dotting Jackson Hole are some of the greatest in the country. With access to over 2,000 acres of ski slopes and a 4,139-foot vertical drop, adrenaline chasers will be ecstatic to zip through the icy tracks.
No private jet to Jackson Hole Airport is complete without braving The Jackson Hole Aerial Tram. Soaring visitors 10,000-feet above sea level, to the summit of Rendezvous Mountain, your panoramic view of the snowcapped Teton Mountains is unparalleled. Enjoy the brisk air and the serene peace that can't be matched on the ground.
The only airport in the United States located within a national park (Grand Teton National Park) is Jackson Hole Airport. It is the most ideal facility to fly through when beginning your adventure through this iconic ski-town of Wyoming. With almost 50% of its air traffic attributed to general aviation, they are Wyoming's busiest airport and an evoJets favorite for all private jets to Jackson Hole.
Why Book a Private Jet to JAC Airport?
Although many of Jackson Hole's attractions cater to those craving a rush of adrenaline, the town's Granite Hot Springs is perfect for those looking to simply unwind. This thermal turquoise pool is situated 7,000-feet above sea level in the Gros Ventre Mountains. It provides bathers with an unmatched view of Bridger-Teton National Park and does wonders for those with muscle soreness from adventuring the mountains.
Lovers of wildlife can jet to Jackson Hole in autumn and winter to appreciate the town's National Elk Refuge. These majestic creatures can be spotted from your own guided sleigh-ride or from the comfort of your own car as they make their way to the sanctuary for food.
Grand Teton National Park offers an excellent wildlife spotting opportunity as the winter silence brings out bighorn sheep, bison, eagles, moose, coyotes, and even wolves. Whether you're looking to increase your natural photography collection or experience nature's creatures in their own habitat, Jackson Hole is the destination for you.
Charter a Private Jet to Jackson Hole Airport (JAC)
Jackson Hole Airport provides private jet travelers with secure and luxurious services to ensure they are not impacted by hectic commercial traffic. With almost three million visitors yearly, private jet charters to JAC are the ideal option to avoid airport congestion.
For a formal quote or to book your private jet to Jackson Hole Airport, contact evoJets today!
Jackson Hole Airport FBO Details
The following FBOs are available for JAC private jet service:
Jackson Hole Airport Technical Information
| | |
| --- | --- |
| IATA Code | KJAC |
| Local Code | JAC |
| Longest Runway | 6,300 ft |
| Port of Entry | No |
| Aircraft Supported 135 | All |
| Elevation | 6,451 |
| Airport Coordinates | 43.6085°, -110.737° |
| Airport Website | Jackson Hole Airport Official Website |
| Airport Address | 1250 E Airport Rd |
Jackson Hole Airport Current Weather