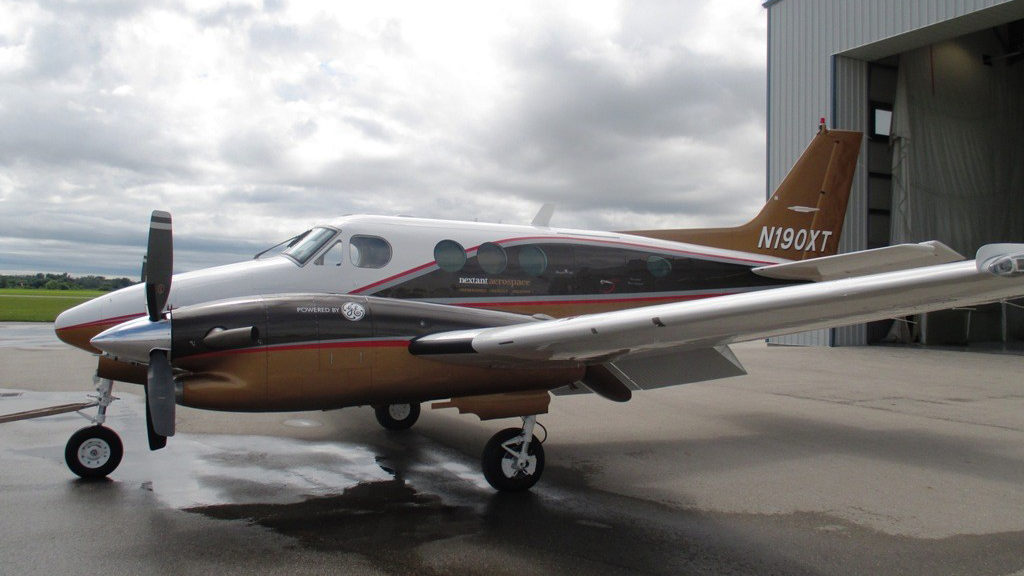 Nextant G90XT Overview
Often it is not the plane itself that is amazing – it's the upgrades. That is what makes a Nextant G90XT charters so popular. The G90XT is a re-manufactured King Air 90, which was already one of the most popular turboprops on the market.
From the outside, the planes look relatively similar. But when you see the changes Nextant has made, you'll quickly notice what makes this aircraft so popular with travelers.
Nextant G90XT Interior
When the G90XT is ordered with a revamped interior, the result is very comfortable – even for seasoned travelers used to luxury aircraft. Some Nextant come equipped with thick installation, allowing for substantial noise reduction. You'll find several seating options available, including:
There is also more headroom than the original Beech King Air and 3 inches of additional width, both of which mean a more spacious travel experience. With power outlets, work tables, and other upgrades, the interior will make your trip more enjoyable.
Nextant G90XT Performance
Many of the G90XT performance upgrades are designed for the pilot, but if you've flown on the King Air before you will quickly notice the difference. The G90XT has been given several upgrades, including more powerful engines capable of a 250 knot cruise speed (20 knots higher than the original) and 250 more shaft horsepower, single lever electronic controls, and a Garman 1000 Avionics Suite.
All of these upgrades mean that your ride is not only more comfortable – it is also safer. With the ability to travel 1,200 nautical miles with 48 cubit feet of baggage, there are many reasons to charter a Nextant G90Xt for your travel needs. Book yours today with evoJets.