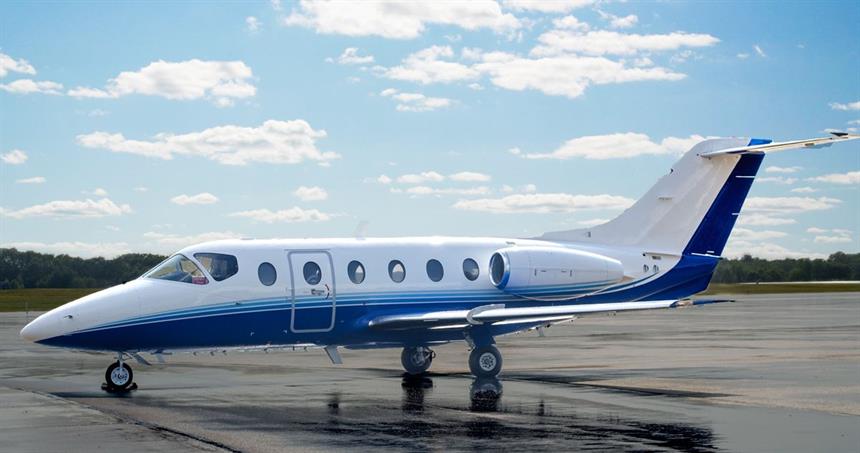 Nextant 400XT Overview
Nextant is one of the most fascinating names in private aviation. The company doesn't build their own jets. Rather, they purchase aging jets and re-imagine and re-manufacture them to be outstanding, luxurious rides.
The Nextant 400XT private jet is in a class by itself. Developed from one of the most highly regarded luxury jet planes in the nation (the Hawker 400XP from Beechjet), the Nextant 400XT is a luxury redesigned version, built by Nextant for a quality in-flight experience.
Nextant 400XT Interior
Everything in the Nextant 400XT is new. Nextant includes enjoyable features in many of their jets, including the Rockwell Collins Venue Management System, a Blue Ray player with High Definition media center, a moving 3D map, and a variety of lighting and cabin controls.
Though not the tallest jet with only 4' 9" in height, these aircraft have excellent luggage capacity (up to 800 pounds) with seating for 5 to 7 passengers. The 400XT also has excellent soundproofing and can carry a sea level cabin pressure up to 24,000 feet, which makes for a very comfortable ride.
Nextant 400XT Performance
Since the Nextant 400XT is essentially a redesigned Hawker 400XP, the performance is excellent for the class. Flight times are short, thanks to a 529pm high speed and 467 mph cruising speed. It can travel roughly 2,300 miles on a single tank using Pratt & Whitney JT15D-5 turbofan engines, and is quick to the air at 845 feet per minute.