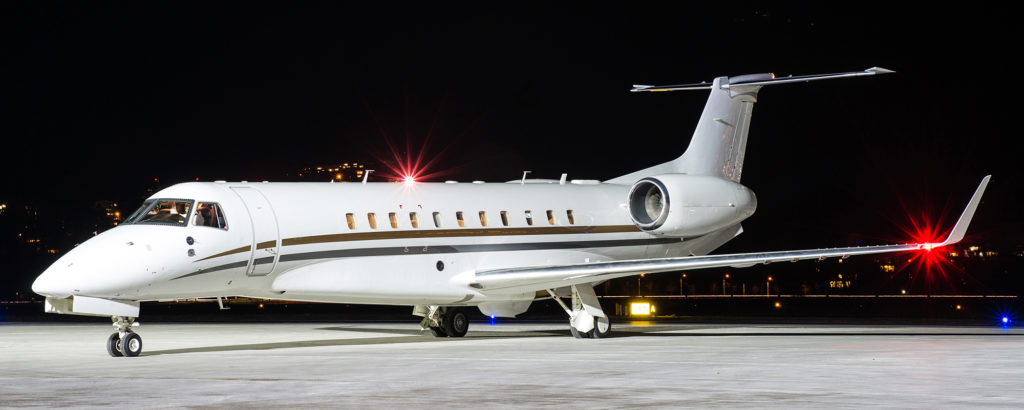 Legacy 600 Overview
The Legacy 600 was designed from Embraer's ERJ-135 and -145 with modifications for performance and executive transport. It typically seats 8 to 12 passengers with a maximum capacity of 16. The Legacy 600 is a favorite among charter clients looking for a well-rounded cabin experience and solid performance.
Legacy 600 charters are perfect for cross-country or international travel, offering a luxurious and efficient flight option.
Legacy 600 Interior
The cabin of the Legacy 600 Executive is often arranged in three sections with club seating, a conference area, three-place sofa, and appropriate tables for each. Technological amenities may include a wireless high-speed connection, telephone and fax capabilities, an Airshow system, and a DVD entertainment system.
The Legacy 600 also offers a full service galley, wardrobe, full-width lavatory, an airstair passenger door, and 240 cubic feet of air-conditioned, pressurized, and in-flight accessible baggage space. Additionally, the Legacy 600 features a large external cargo door, which allows for loading irregularly shaped objects.
Legacy 600 Performance
The original powerplant for the Legacy Executive included two Rolls-Royce AE 3007 A1P turbofan engines, which have since been uprated to AE 3007 A1Es. Differences between the Legacy and the ERJ-135 and -145 from which it was derived include a new fuel system, added winglets, underbelly and cargo compartment tanks, and the updated Honeywell Primus 1000 digital avionics suite.
Other design features of the Legacy 600 Executive are a T-tail and low-mounted, swept wings.The Legacy also exists in a Corporate Shuttle version, configured for 19 or 20 passengers. This aircraft has a lower maximum altitude and a shorter range than the Legacy 600 Executive, and it is powered by two Rolls Royce AE 3007 A1/3 engines.