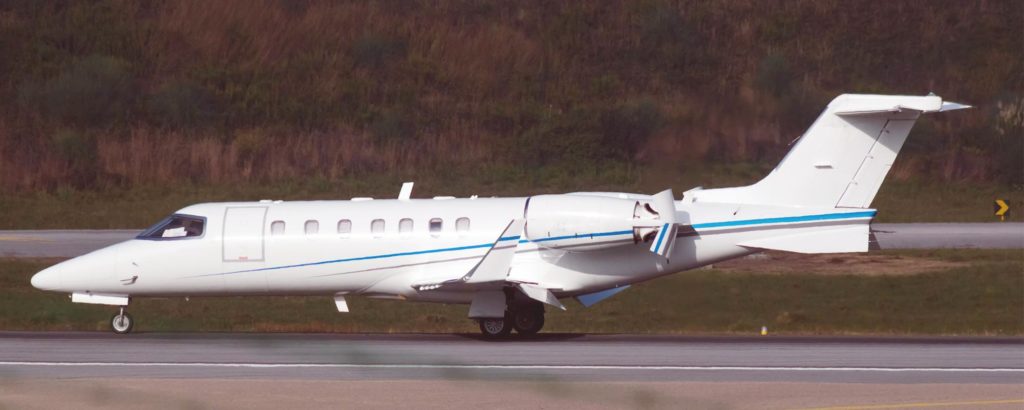 Lear 40 Overview
The Learjet 40 was built after the Learjet 45, and continues in the long line of successful Light Jets manufactured by Bombardier in the Learjet family. With the usual range, speed and efficiency enjoyed by Lear enthusiasts for decades, the Lear 40 continues an already impressive private jet legacy.
Charter a Lear 40 for small groups and enjoy nonstop flights between New York and Colorado, LA and Chicago, and similarly long routes that most other Light Jets would need a fuel stop for.
Lear 40 Interior
The Lear 40 can carry six passengers in comfort, or a maximum of seven, and has the same baggage capacity as its predecessor. The cabin of the Learjet 40 has an improved interior, with re-designed seats and an LED lighting system which emits less heat. Seats are arranged in club-and-a-half fashion, with a seventh seat available by way of the belted, enclosed lavatory.
Lear 40 Performance
The Learjet 40 runs on the same Honeywell TFE731-20AR-1B engines, though the overall aircraft was designed to perform at higher altitudes. The 40's carbon brakes and wing spoilers make for soft landings. With a range of up to 1800 nautical miles, Lear 40 passengers can travel all the way across the US with a single fuel stop.