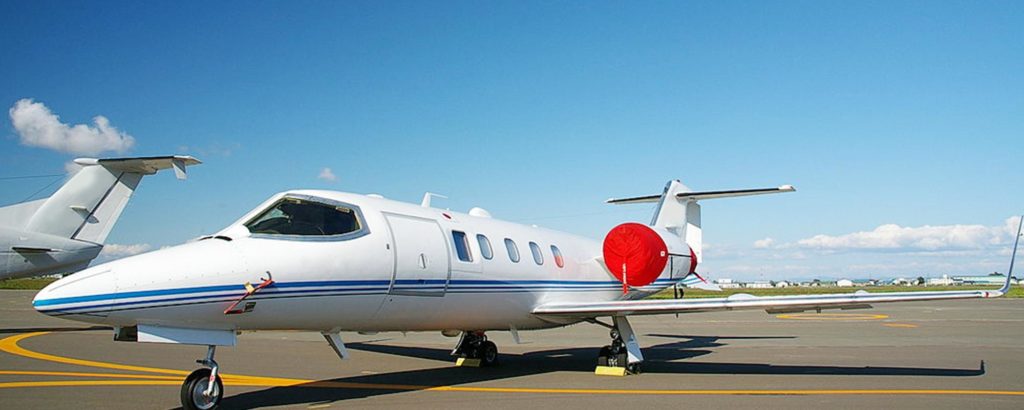 Lear 31 Overview
The Lear 31 and 31A are enhanced versions of the classic Lear 35 and 35A. Since the 1960's, Learjet has produced some of the most efficient and capable aircraft in the Light Jet category. With a smooth cabin experience for passengers, impressive range and modern avionics equipment, the Lear 31 is a great choice for long-range charters for groups of 2-5.
Lear 31 Interior
The cabin dimensions, passenger seating, and baggage compartments of the Lear 31 and 31A are all basically identical to the 35 and 36 models. Seating includes a four-place club area with executive folding tables and a three-seat divan in the back. Like the Lear 35, the Lear 31 has a small lavatory located in the front of the plane.
Most of the Lear 31 aircraft available for charter come equipped with WiFi and enhanced multimedia options not available upon initial release of the aircraft. While smaller than some other Light Jets, the Lear 31 makes up for cabin size with one of the smoothest flying experiences in its class.
Lear 31 Performance
Bombardier Aerospace designed the Learjet 31 after the Learjet 35 and 36, with changes to the wings and exterior. The Learjet 31 uses Garret TFE 731-2-4-3B engines, providing it with superior speed in the light jet category, up to .81 Mach (456 ktas). It employs more modern wings which are also on the Learjet 55. The aircraft is also equipped with "delta fins" under the tail for improved directional stability at any speed.
The Lear 31 has upgraded avionics with automatic climb and descent modes that control flight for excellent performance. The control board is carefully organized to decrease workload, which makes it a favorite among pilots.