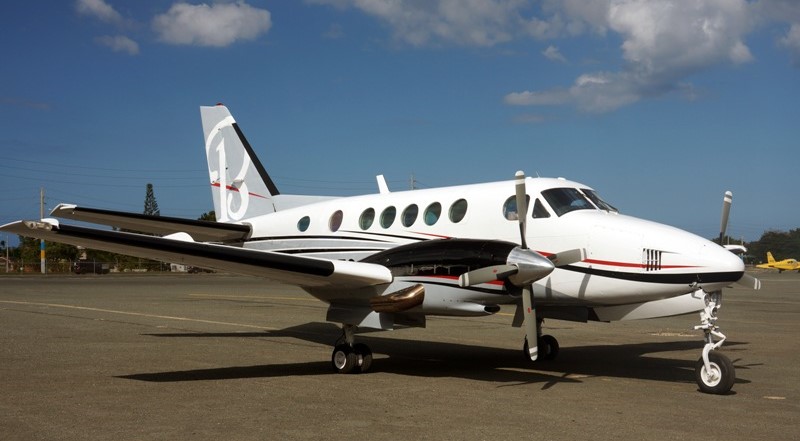 King Air 100 Overview
The Beechcraft King Air 100 is a stretched version of the popular King Air 90. Its longer cabin seats six to seven passengers depending on configuration. Offering a slightly larger cabin and more luggage space than the King Air 90, this affordable turboprop is great for short distance trips.
King Air 100 Interior
The typical cabin layout of the King Air 100 consists of a four-place club arrangement, a fifth individual seat, and a two-seat divan. An eighth space is available in the belted, enclosed lavatory. The aircraft also features five cabin windows on each side; an increase over the King Air 90's three per side. evoJets clients love the King Air 100 for short flights like LA to San Francisco, a popular route that can be pricey on jets, creating a great value proposition for turboprops.
King Air 100 Performance
Like the Model 90, the King Air 100 has been upgraded through a series of several variants. The original Model 100 offered an increase in maximum take-off weight over the 90 from which it was designed, a reduced wingspan, twin-wheel main landing gear, larger elevator and rudder areas, and used two PT6A-28 engines. The next model was the military version A100, which had a further increase in maximum take-off weight, higher fuel capacity, and four-bladed propellers. The civilian version B100 incorporated the same improvements and was powered by Garrett AiResearch TPE-331 engines.