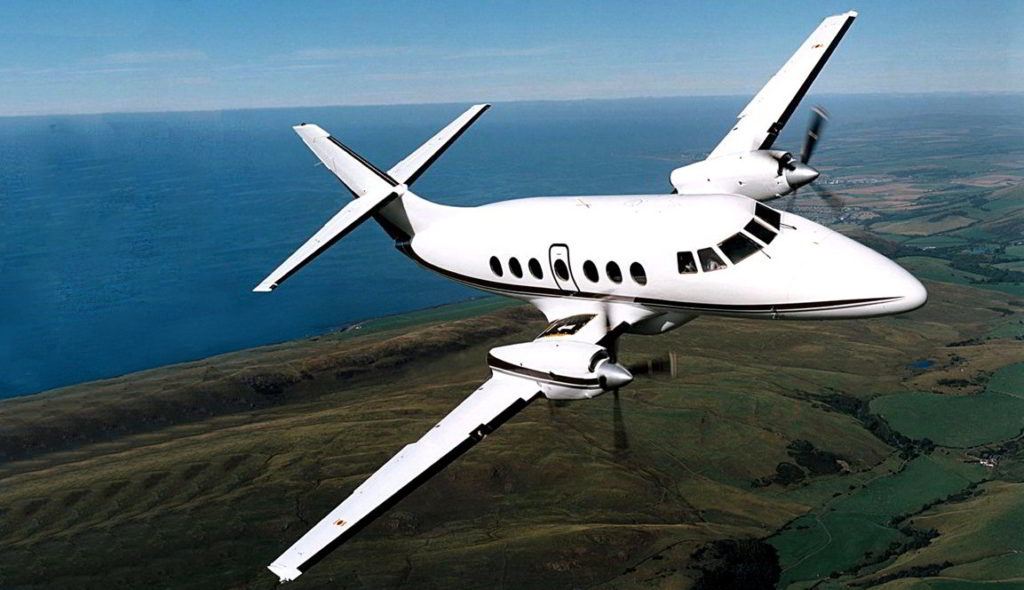 Jetstream 32 Overview
The Jetstream 32 by British Aerospace is a twin-turboprop airliner based on the Handley Page Jetstream of 1967. It is also known as the Jetstream Super 31, but the term Jetstream 32 became more popular as a reference to the advancements in Jetstream's flight technology.
These enhancements include drag reduction devices, increased capability in the braking system and improved hot and high performance. With a 19 seat commuter or an eight to 12 executive seating configuration, the Jetstream 32 is a versatile workhorse aircraft. With the largest cabin in the traditional Turboprop class, the Jetstream 32 combines passenger comfort with reliable, efficient performance.
Jetstream 32 Interior
The interior of the Jetstream 32 can be maximized for comfort or transport. The cabin is 6 feet wide, with 5 feet 11 inches of head space. At 24 feet longthere is room for multiple configurations, and the plane can seat anywhere from eight to 19 passengers. In the executive design there is ample room for reclining chairs, folding tables, and other amenities.
Additionally the Jetstream 32 has the capacity to carry 628 pounds of luggage with an additional 435 pounds of storage in a removable belly compartment.
Jetstream 32 Performance
Two Honeywell TPE 331-12 engines each provide 1020 horsepower to the reversing four-bladed propellers. These engines provide reliability and fuel efficiency and enough power to allow the aircraft to reach speeds of up to 264 knots.
The Jetstream 32 provides fuel efficiency and reliability with the advantages of a larger plane. The aircraft can carry either a large amount of people or provide a comfortable work space. To find the private airline that best fits your needs, contact evoJets to book an aircraft today.