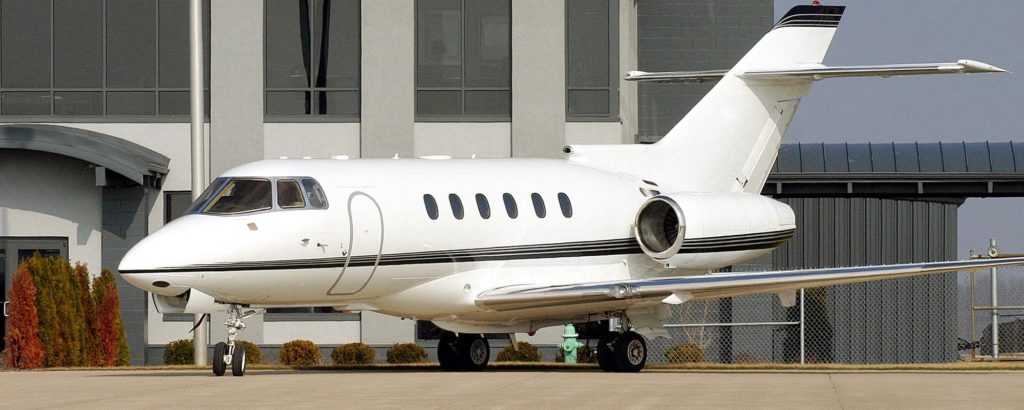 Hawker 800 Overview
A major upgrade in the long line of Hawker midsize jets was the Hawker 800, with further design improvements to continue raising the bar for performance and comfort. With a spacious cabin and great range capabilities, the Hawker 800 has been a staple in business jet charter for years.
Hawker 800 Interior
While the layout of the Hawker 800's cabin is much the same as the previous version, the interior was redesigned to make more efficient use of the available space.
The Hawker 800's fully adjustable, 360-degree-swiveling seats are usually arranged in a four-place club configuration with an extra forward-facing seat across from a three-space divan. Executive tables and a fully enclosed rear lavatory add to the cabin experience, and many Hawker 800/A's now offer WiFi.
Hawker 800 Performance
A few of the aerodynamic changes made to the Hawker 800 to decrease drag and raise fuel capacity and lift were a re-profiled nose and windscreen, longer wing span, and extended fin leading edge. The ventral fuel tank was expanded and upgraded Garrett TFE731-5R-1H engines were used to boost range and field performance.