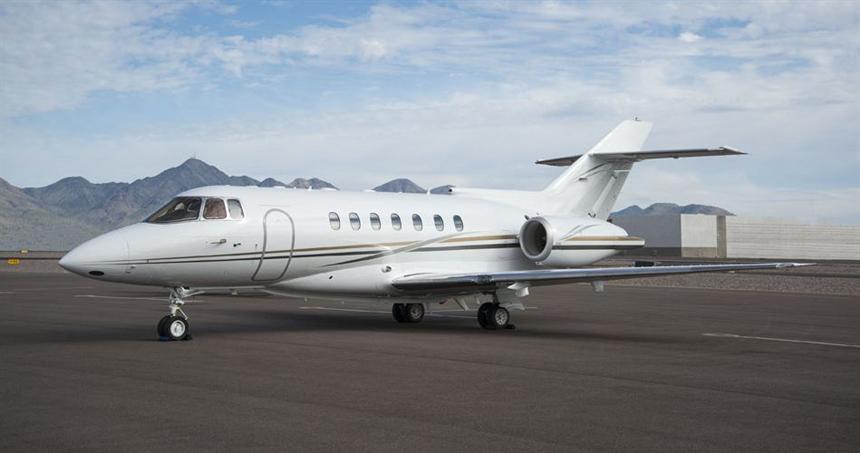 Hawker 1000 Overview
Building on the success and service record of the Hawker 800 and 800XP Midsize jets, the Hawker 1000 is the original Super Midsize aircraft of the recognizable Hawker family. With ample cabin space characteristic of all Hawker aircraft, the Hawker 1000 is one of the roomiest Supermids on the market.
Hawker 1000 charters are available all over the US and beyond with evoJets – call us today and let us help plan your next trip.
Hawker 1000 Interior
The maximum passenger capacity of the Hawker 1000 is facilitated by a fuselage stretch over the previous Hawker 800. The cabin also has 14 cabin windows and full-length stand-up room. Seating typically includes a four-place club arrangement, an extra individual seat, and a three-seat divan.
The cabin also has a refreshment center and full-width lavatory, and 72 cubic feet of space in the baggage compartment. Entertainment features include CD and DVD players, headsets, a telephone, an Airshow System, and TV monitors.
Hawker 1000 Performance
Two Pratt & Whitney Canada PW305 turbofan engines and extra fuel capacity give the Hawker 1000 intercontinental range. The engines feature a new design which reduces engine noise, and the aircraft also has improved hot-and-high performance. The flight deck is equipped with the Honeywell SPX-8000 digital flight system.