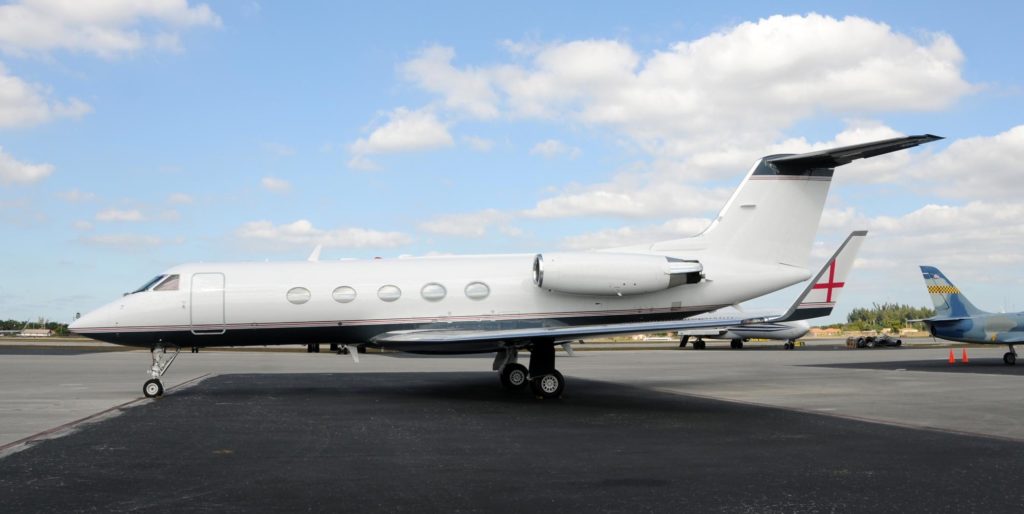 Gulfstream G-III Overview
The Gulfstream G-300 or G-III is a longer, upgraded version of the G-100. The G-III is typically configured for 11 to 13 passengers, but it can be rearranged for up to 16 in a high-density layout.
An older aircraft by comparison to many of the Heavy Jets available for charter today, the G-III is still a viable option because its price and typically low daily minimum flight commitments.
Gulfstream G-III Interior
Fully reclining seats may be arranged in a variety of formats in the G-III's three section cabin. Club seating, a conference area, and a three-place divan are some of the available options. The cabin also includes an enclosed lavatory, DVD entertainment system, and a large galley with a coffee maker, refrigerator, other equipment, and storage for utensils. The 169 cubic foot baggage compartment is accessible during flight.
Gulfstream G-III Performance
The G-III flies on two Rolls-Royce Spey Mark 511-8 engines and has a new wing design with a greater wingspan than on the G-200, both contributing to a wider, transcontinental range. The aircraft also has new winglets and a redesigned nose and cockpit area with extra space for a third pilot on extended trips. The cockpit uses a Dual Sperry ED-800 electronic flight instrumentation system avionics suite.