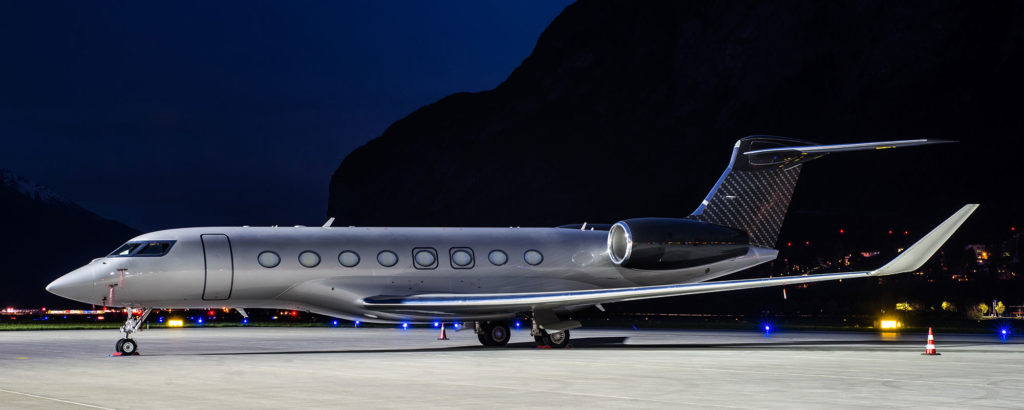 Gulfstream G-650 Overview
Crowned the fastest and most technologically advanced ultra-long-range business jet on the market upon its release, the Gulfstream G-650 combines power, performance and panache in the most advanced sector of private aviation. With a range of 7,000 nautical miles, G-650 passengers will never again miss a meeting, anywhere on planet Earth.
Gulfstream G-650 Interior
With seating configurations available for up to 18 passengers, the G-650 honed in on individual in-flight experiences for those aboard. The cabin is larger by every measurement than any other long range business jet, and enhanced by actual Gulfstream fleet operator feedback. Everything from the size of the windows to the amount of leg room was improved and expanded, and the aircraft can even support a double bed in certain configurations.
When you charter a G-650 with evoJets, every flight will come standard with a cabin attendant, lavish catering options and specialized service from end to end.
Gulfstream G-650 Performance
Able to cruise from continent to continent in a single hop, the G-650 offers never-before-seen flexibility to business travelers. In March 2013, the G-650 set a record for the fastest civilian aircraft flight between Melbourne and Abu Dhabi – total time in the air was 13hrs and 5 minutes.
The G-650 cockpit is fully outfitted with the latest avionics and flight management equipment available. Cutting edge safety features such as the Enhanced Vision System (EVS) II and Planeview II technology stock the helm of this aircraft with the absolute best flight management tools available.