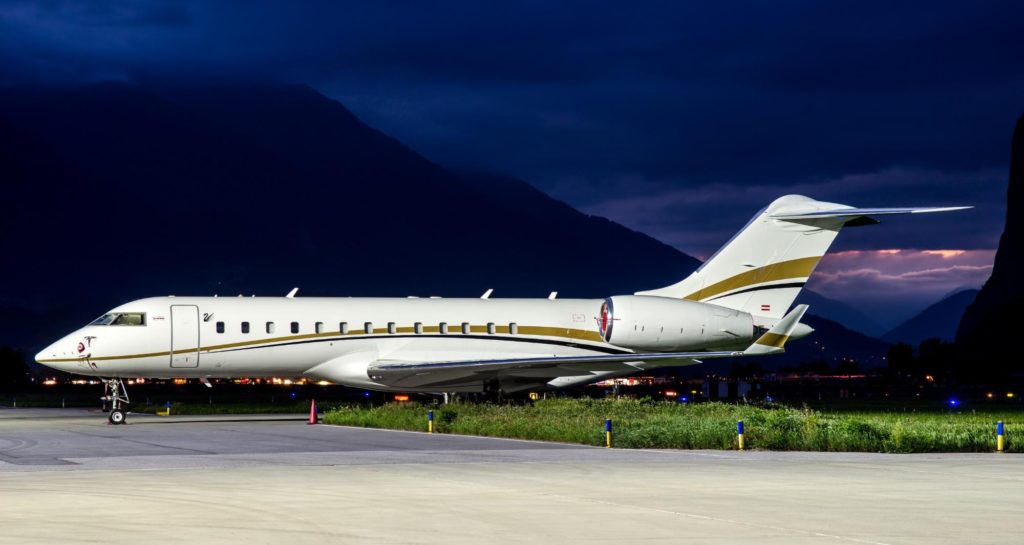 Global Express Overview
The Bombardier Global Express business jet is known for its ability to travel between almost any two points in the world with only one stop, and between many intercontinental destinations nonstop. On such lengthy trips, eight to 19 passengers can relax in comfort or engage in well-accommodated business aboard the Global Express's luxurious cabin.
Global Express Interior
Multiple floor plans are offered for the cabin of the Global Express including a conference area or workstation, a large galley, private lavatory, and a three-place divan which converts to a sleeping area. Peace and quiet in the cabin are ensured by an Ultra Electronics noise and vibration reduction system. The rear luggage compartment is conveniently accessible in-flight.
Global Express Performance
The Global Express's incredible range and performance are facilitated by two BMW Rolls-Royce Deutschland BR710A2-20 turbofan engines with FADEC. Even at its size, the aircraft has excellent short-field capabilities, allowing it to land in airfields closer to travelers' destinations. The Global Express's structural design employs a low-swept, supercritical wing with winglets, and a t-tail. The flight deck employs the Honeywell Primus 2000 XP II EFIS avionics suite.
The Global Express XRS is an updated model with a higher fuel capacity meaning even greater range. It also has improved "hot-and-high" performance increasing the number of airports at which it is able to operate from. The XRS's cabin has improved pressurization, two additional windows, and a new LED lighting system.