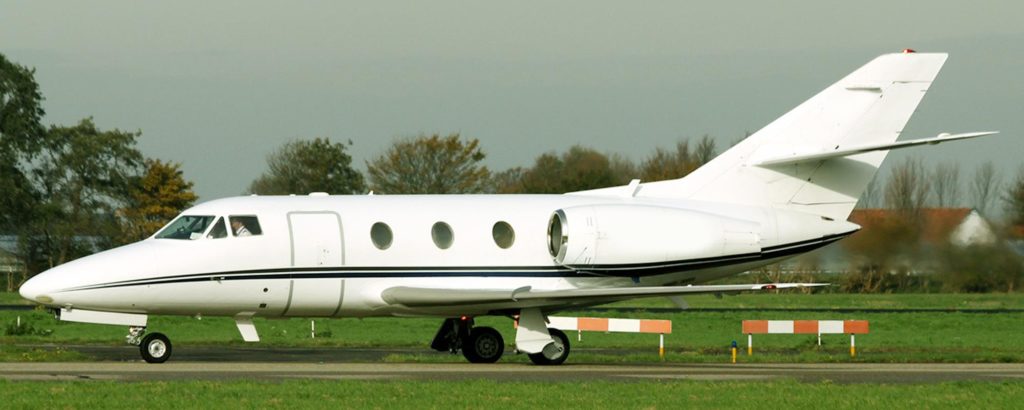 Falcon 100 Overview
In the early 1980s, Dassault replaced its Falcon 10 with the Falcon 100, which contained several notable improvements and continued to fill the same niche in the light jet market. It remains a great value-option in today's charter market.
Falcon 100 Interior
The Falcon 100 also contained a larger, unpressurized rear luggage hold, and an additional cabin window, making four total. The cabin design remained basically the same as the Falcon 10, with seating for six passengers, or nine in a high-density configuration. The lavatory was also still available at the front of the cabin.
Falcon 100 Performance
Changes to performance included an increased take-off weight, but with a lower maximum payload than the Falcon 10. The Falcon 100 is powered by the same Honeywell TFE 731-2-1C engines. On the flight deck, the aircraft was the first certified private aircraft to offer an optional Electronic Flight Instrument System (EFIS) glass cockpit as well as color screens.