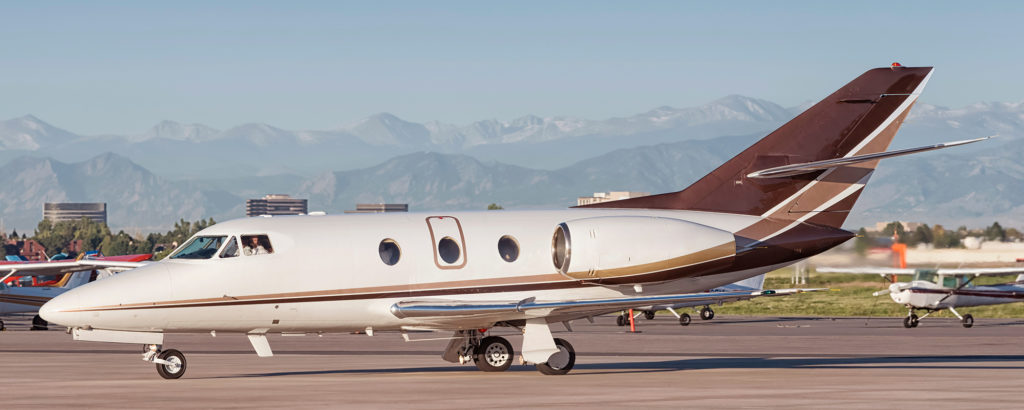 Falcon 10 Overview
Owned by the French manufacturer, Dassault Aviation, the Falcon 10 was created in the early 1970s as a scaled down version of the earlier Falcon 20. It was designed to fit the market space between the Falcon 20 and smaller turboprop business jets.
Falcon 10 Interior
The pressurized, air-conditioned cabin can seat six passengers, with four in individual club seats and two on a rear bench seat. Some individual planes have been modified to hold eight. Amenities aboard include an enclosed lavatory and 12 cubic feet of interior baggage space.
Falcon 10 Performance
The original design for the Falcon 10 included turbojet engines, but in production they were replaced with Honeywell TFE31-2-1C turbofans. Despite the passage of time since the Falcon 10 went out of production, the aircraft is still considered to be a leader among other light jets in range and speed.