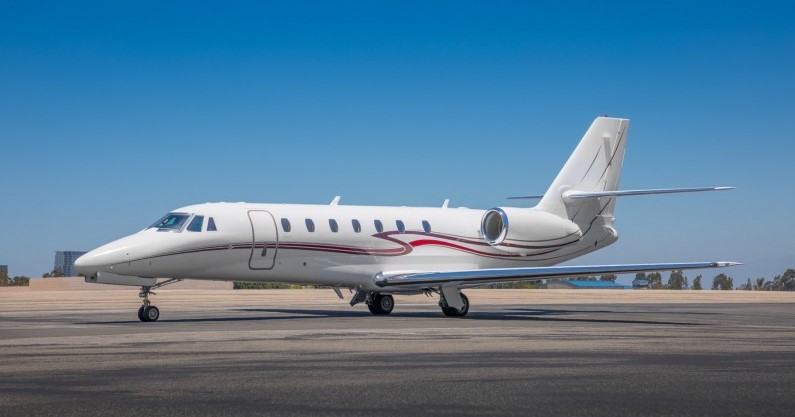 Citation Sovereign Overview
Popular with corporate travelers but luxurious enough for personal use, the Citation Sovereign was Cessna's successful attempt to break into high performance super midsize jets. It is technically known as the Citation 680 Sovereign, but the 680 is often dropped as no other Sovereign styles are on the market. For those that plan on traveling in group, the Citation Sovereign is an excellent choice.
Citation Sovereign Interior
Cessna calls the Citation Sovereign an "Executive Bedroom in the Sky." It's easy to see why they would be so proud of it. Equipped with room for up to 12 passengers, the jet comes in five unique interior collections, high comfort passenger seating, lumbar support, footrests, and more.
The Citation Sovereign also comes with "Clarity," an in-cabin control and entertainment solution that connects your technology to the plane to control cabin features, lighting, and temperature. It also has 5'8" of stand up space, a refreshment center, and storage for glasses for those that want to enjoy some in-flight drinks. For the refined traveler, the Citation Sovereign is quite enjoyable.
Citation Sovereign Performance
The Citation Sovereign can travel an impressive 2847 nautical miles, which is excellent for flying long distances. It's powered by Pratt & Whitney PW306C twin turbofan engines delivering 5,770 lbs of thrust each. The Citation Intrinzic™ Flight Deck powered by Garmin™ G5000™ avionics is also one of the easiest to use flight systems available today, and as a passenger on this type of flight, you'll notice the ease to which the flight is operated and handled.