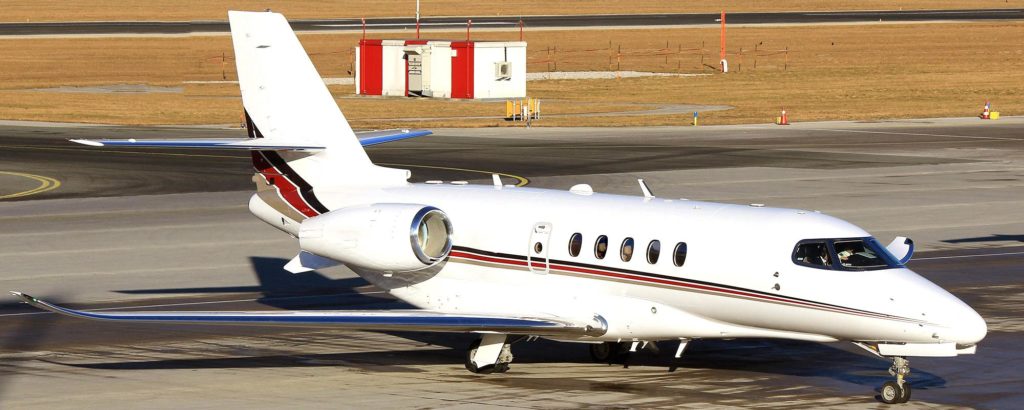 Citation Latitude Overview
Upon its initial release in 2014, the Citation Latitude raised the bar for the Midsize business jet class. The Latitude is Cessna's next aircraft in the popular Citation Sovereign line, with more space, bigger engines, and an upgraded and modern cabin that has incredible appeal to the experienced traveler.
Although classified as a Midsize business jet, the Latitude outperforms most Supermid jets in range and performance.
Citation Latitude Interior
The Latitude is the widest of the Citation models, giving it ample space to move. It comfortably seats up to 9 people, using both a club or couch style layout to maximize seating and comfort. It is equipped with a bar/refreshment center, a "state of the art" cabin management system, a luxury and comfortable private bathroom, and several customizable seating and technology options that are great for business travelers.
Citation Latitude Performance
Fitted with 2 Pratt & Whitney Canada™ PW306D1 turbofan engines, the Citation Latitude can travel up to 446 knots for 2300 nautical miles. It requires an excellent field length of only 3,900 feet of runway, which makes it an excellent choice for smaller airports. It is also fitted with numerous safety improving technologies in the Garmin G5000™ flight deck, so you can feel confident that you will reach your destination safely.
The Citation Latitude is new, comfortable, and well-equipped private jet charter. If you want to book a Citation Latitude for your private or business travel needs, contact evoJets today.
Check out our types of jets here.