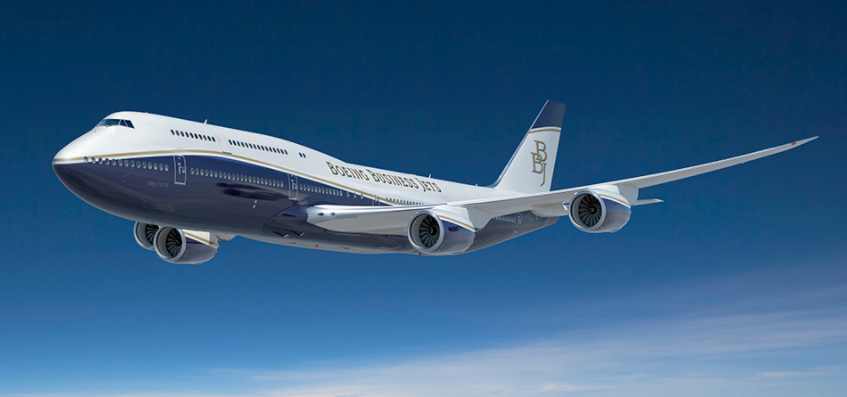 Boeing BBJ Overview
The Boeing Business Jet, or Boeing BBJ, is a modified, combination 737-700 and 737-800 with a luxurious corporate interior. While the commercial airline versions may typically seat up to 149 passengers, the BBJ is usually configured for smaller groups anywhere from 15 to 63 travelers in a variety of spacious and opulent layouts.
Boeing BBJ Interior
The cabin of the BBJ may include such grand accommodations as an executive office, dining room, full gourmet kitchen, living room, conference rooms, private offices, and bedrooms with full shower bathrooms. Dual temperature control zones for passengers and crew circulate fresh air throughout the aircraft. Passengers may board and disembark via the BBJ's air stair when visiting smaller airports with limited ground support. When facilities are limited, the BBJ is quite self-sufficient.
Boeing BBJ Performance
The BBJ's structural design combines the airframe of the 737-700 with the center fuselage section, strengthened wing and aft section, and landing gear of the 737-800. Some aircraft may include the optional winglets which increase range and reduce turbulence drag on the wingtips. The BBJ is powered by two CFM International CFM56-7 turbofan engines, and may be fitted with up to ten auxiliary belly fuel tanks for intercontinental range. The flight deck is equipped with Next Generation 737 advanced EFIS avionics based on the Rockwell Collins Series 90 avionics suite.
Variants of the BBJ include the BBJ2 which has a longer airframe and greater cabin and luggage space, but with somewhat reduced range. And the BBJ3 is based on the 737-900ER, with even more cabin space and extended range.