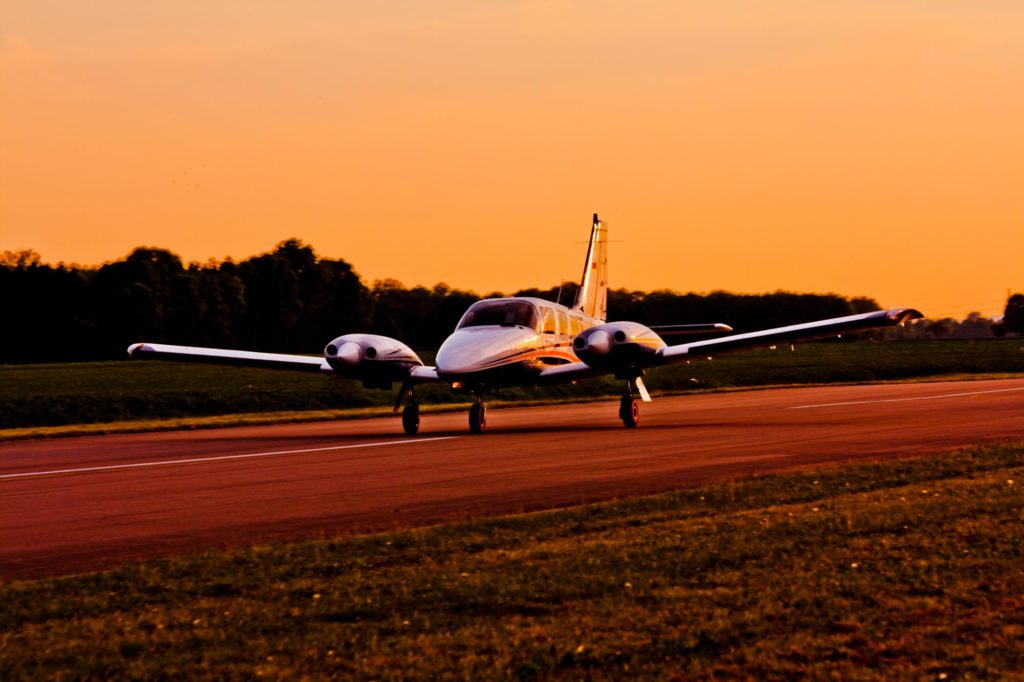 Beech Baron 58 Overview
Seen as the premier example of the modern twin-piston aircraft, the Beech Baron 58 is the larger and more powerful older brother of the Beech Baron 55 and the grandchild of the Beechcraft 95 TravelAir.
Since its first iteration in 1969, the Baron quickly became known for its combination of size and power, as well as its comfortable six-place seating.
Beech Baron 58 Interior
The Beech Baron 58 has an excellent interior for a small piston aircraft. Designed with six place seating, the newer styles of this aircraft have a very modern interior, with comfortable seats situated right behind the cockpit. Seats can be removed for added leg room, and come in club configuration.
Overall, the Beech Baron offers up to 450 cubic ft. of space. Folding tables makes dining simple, and the back of the private plane fits several pieces of large luggage for those that need a roomier private plane charter.
Beech Baron 58 Performance
The Beech Baron 58 is perhaps best known for its performance. Larger than its predecessor, the Beech Baron 55, the 58 can cruise between 200 and 220 knots (253 miles per hour) and may be powered by either two 285-hp Continental IO-520-C or Continental IO-550-C piston engines.
Equipped with Garmin G1000 glass cockpit avionics, the most modern iteration, the G58, comes with XM Radio and GWX 68 Satellite Color Weather Radar with Selectable Scan, and is known for its quiet ride thanks to outstanding sound proofing that makes it one of the most relaxing private flights to charter.
Contact evoJets today to book a Beech Baron 58 private flight.