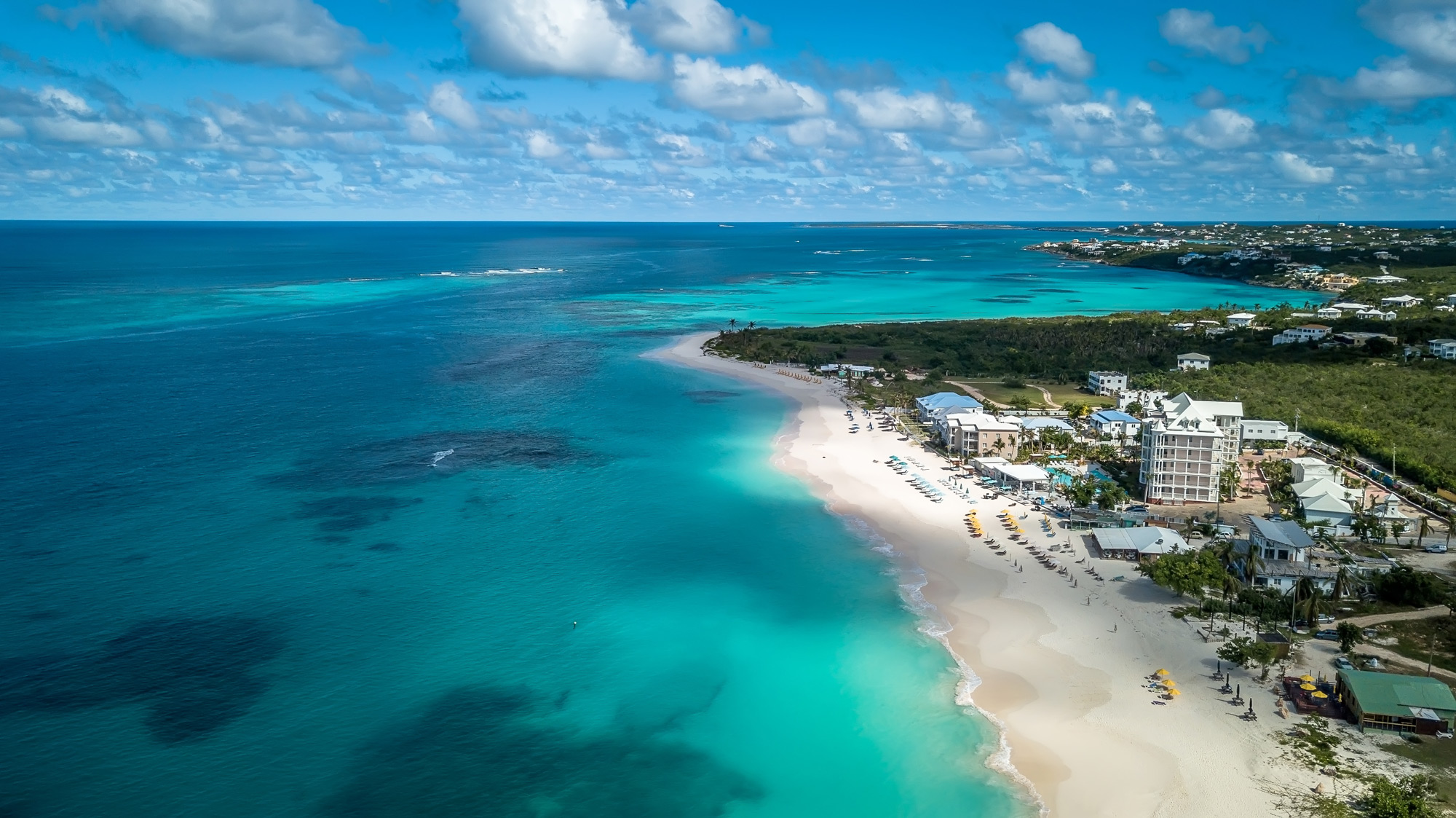 Among a variety of lush, tropical destinations in the Caribbean islands lies Anguilla. If you're looking for a laid-back paradise with pristine beaches and an abundance of natural beauty, look no further than Anguilla.
Where to Stay
Indulge in the privacy of one of Altamer's luxury villas, located on Shoal Bay West in Anguilla. Choose from the Blue Diamond or Antilles Pearl, both with private pools, indoor and outdoor living areas, and private beach access. Check out our Reset and Recharge in Anguilla Experience to learn more.
For the full-service resort lovers, The Four Seasons Resort Anguilla is sure to please.  With onsite restaurants, spas, and a variety of water sports to choose from, this 35-acre paradise has something for everyone.
Just across the West End Village is the Cap Juluca, a Belmond resort, offers a luxurious setting with endless amenities. Their restaurants range from fine dining to casual, and the extensive spa is complete with both a hot tub and cold plunge pool.
Long Bay Village's beachfront property, Malliouhana, is perched on a cliff overlooking Meads Bay. With upscale bars and restaurants onsite, plus massages, facials, water sports, and more, this resort has an elevated, sophisticated vibe when it comes to their hospitality.
Where to Dine
For beach bums who prefer a spot where shoes and shirts are optional, look no further than Blanchar's Beach Shack at Meads Bay Beach.
Sandy Ground's own Veya keeps things fresh with a daily menu of Caribbean fusion cuisine, and live music by candlelight.
Popular amongst tourists and locals alike, Jacala is a fine-dining, open-air eatery serving Caribbean dishes with a French accent.
Craving tacos, quesadillas, and burritos? Stop into Picante for a quick, casual bite after a day of sun and sand.
What to Do
Take a day trip to Sandy Island, an uninhabited spot with plenty of swimming, snorkeling, and sunbathing in store.
For the history buff, don't miss Anguilla's Heritage Collection Museum, complete with the local art and stories of generations past.
Check out the underground lakes and ancient artifacts at Fountain Cavern National Park. Local guides will lead you through a large cave system, both aesthetically pleasing and rich in history.
Before heading home, grab your souvenirs at the Anguilla Artisan Market in The Valley. Here you'll find a variety of art, including pottery, jewelry, and woven baskets, all made and sold by local artists.
How to Get There
The Clayton J. Lloyd International Airport (TQPF) is located in The Valley area of Anguilla. Many of the local resorts provide shuttle services to and from the airport.
Check out our flight cost calculator to start planning your trip to Anguilla.