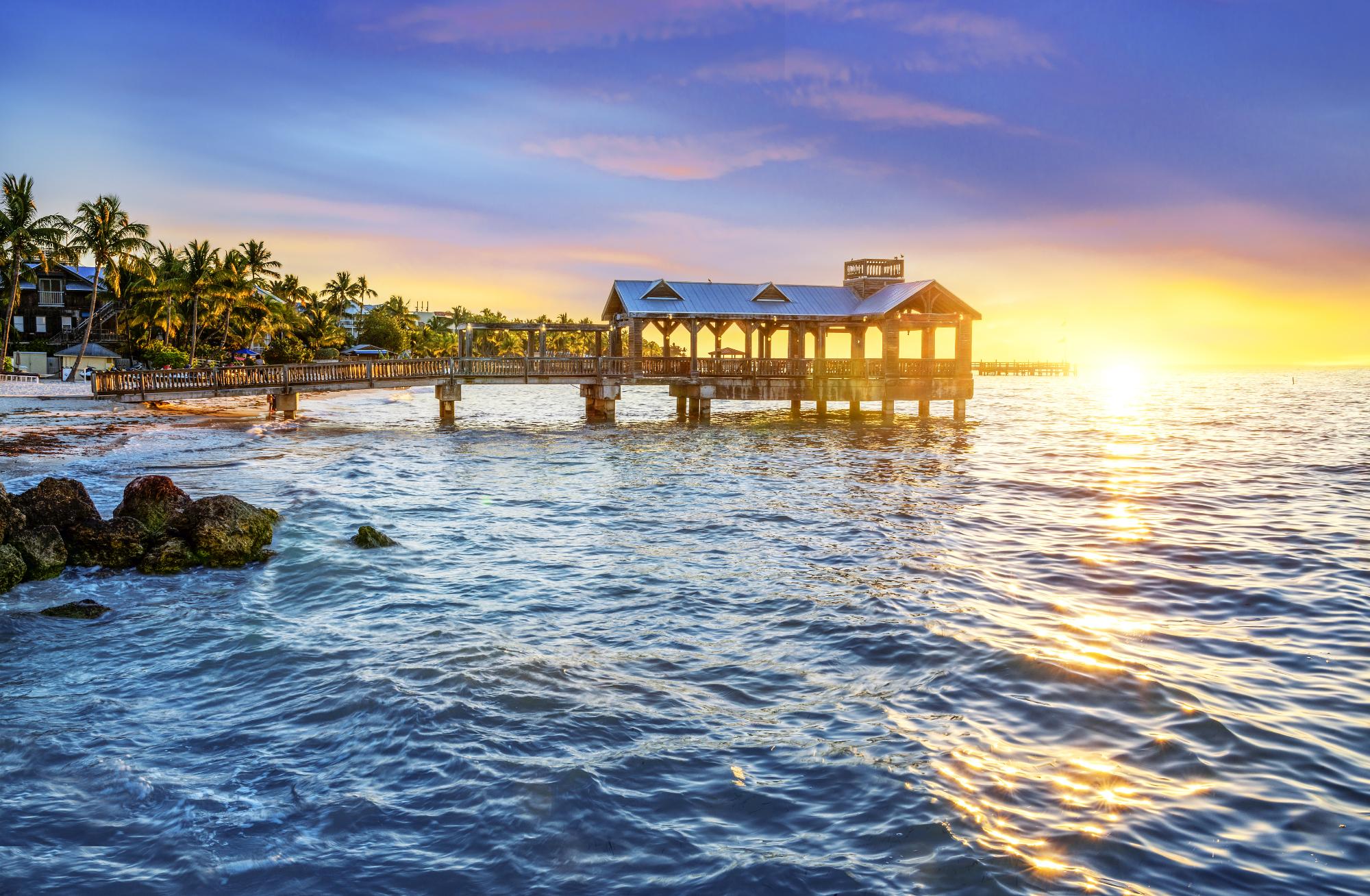 Sometimes all you want is a little privacy.  Private jet travel with evoJets is completely anonymous, and you can fly into the smallest, most remote airports to ensure complete privacy and confidentiality.  Charter flights arrive in separate private terminal structures from the main commercial areas, with no formal security checkpoints.
Since Florida is one of the top destinations for winter weather escapes, we at evoJets thought it would be a good idea to bring you some of the less inhabited (but no less beautiful) beaches across Florida, so that you can hopefully find a bit of the peace and quiet you're looking for.
Fisher Island Club is located on the private "Fisher Island," and has its own private beach, along with accommodations for those that are looking for a nice, romantic stay. It is located in the Florida Keys, and the island itself is home to some fantastic events, plus a very attractive golf course.
Delray Beach, South Florida
Not completely secluded, but located in lesser-known town near Miami, Delray Beach is a beautiful community that has many art galleries and culture, in addition to its beautiful oceanfront. In the past few years it has been rated one of the top beaches in Florida, so its status as a more private beach may be in jeopardy, but it still offers more privacy than the beaches in nearby Miami.
Little Palm Island is located in the Summerland Keys. Suites are spacious, and often sit on or near their own very secluded beach with crystal blue water that is certain to make for excellent relaxation and memories.
A small town in Brevard County, Melbourne Beach is one of the oldest beach communities in the United States. Yet there are surprisingly few visitors to this beautiful beach in this small retirement town. The beach can be a bit hectic near public access points, but rental homes on site like VRBO can be a great place to unwind, and often have their own private beach entrance.
Much like Melbourne Beach, Boca Grande is a bit more of a residential community. But its beautiful sand beaches and stunning vacation rentals make this an outstanding option as an escape.
Experiencing Privacy and Relaxation
Accommodations are often going to play as much of a role in your ability to find privacy as the beaches themselves, and Florida itself is surrounded by stunning beaches, so it's hard to go wrong as long as you find a great place to stay. But let the examples above start your search, and help you find that relaxation you need.
Contact evoJets today for more about our private jet services, and support services for your private travel.