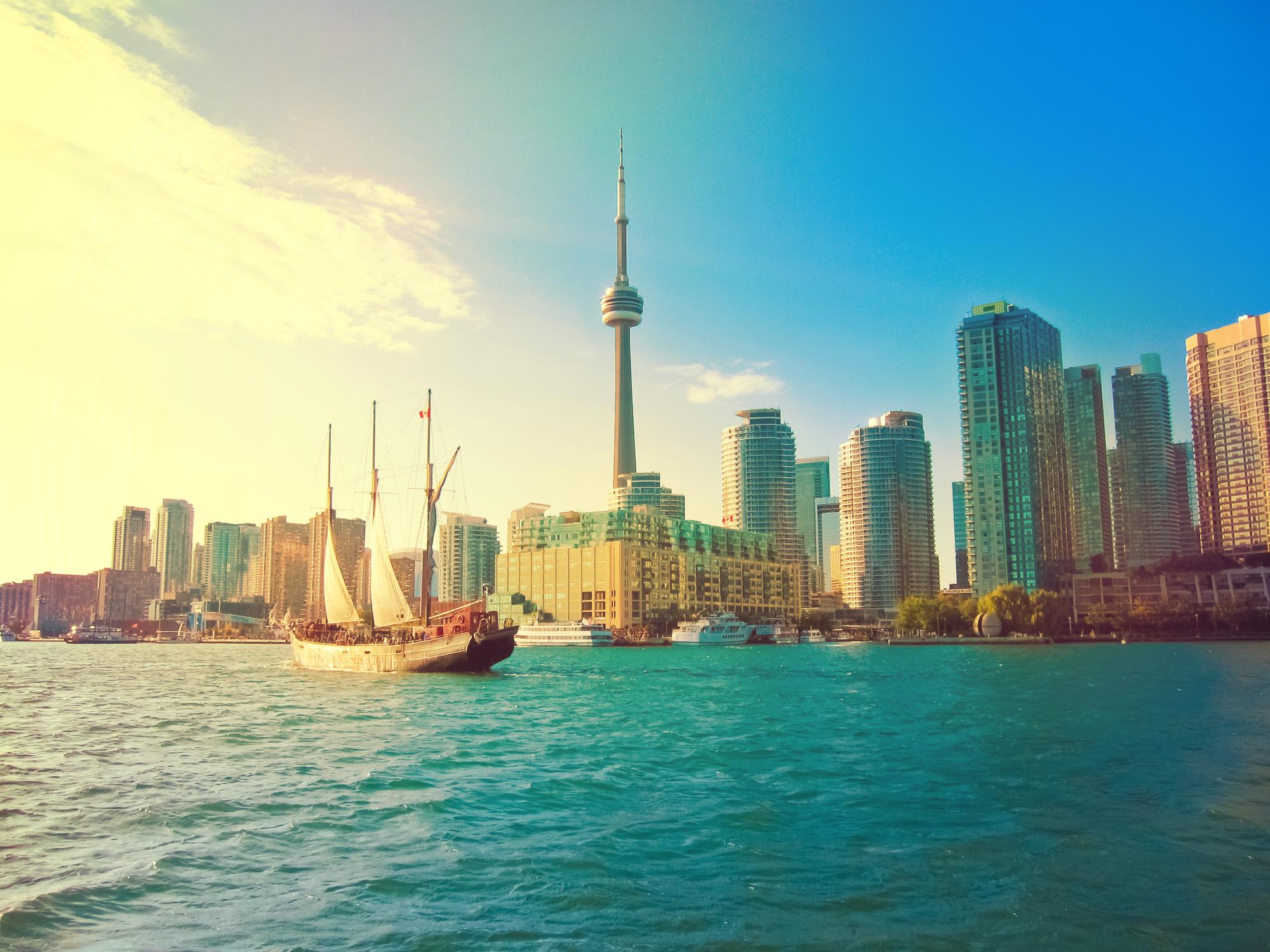 Toronto has a culture all unto itself. This beautiful city has over 2,500,000 residents, is ethnically diverse, technologically advanced and is incredibly compact.  There is so much to do both for the executive traveler and the recreational traveler, that it's no wonder Toronto is such a commonly requested destination for our private jet charters here at evoJets.
Luxury Hotels in Toronto, CAN
Toronto is a business and financial center, and like most world cities, it has a variety of hotels, resorts, and other accommodations for those that are flying in for a visit. There are thousands of hotels in Toronto, so you're likely to find a great place to stay no matter where you go, but be sure and consider the following luxury hotels:
Soho Metropolitan Hotel
Ritz Carlton Toronto
Le Germain Toronto
Trump International Hotel – Toronto
Cambridge Suites Toronto
Restaurants in Toronto, Canada
Because of its diversity and population, there are literally hundreds of outstanding dining experiences in Toronto – enough that, if you're feeling adventurous, you can simply ask to be dropped off anywhere in the heart of the city and there is a chance you will stumble upon some outstanding cuisine.
But if you'd like to go to Toronto with a plan, the following are some of the best restaurants in the city:
Scaramouche Restaurant Pasta Bar & Grill
Yasu
George
Jacobs & Co. Steakhouse
Yunaghi
Opus Restaurant
Harbour Sixty
Nao
Arts, Culture, and Sights of Toronto, Canada
Toronto is the type of city that holds some unique events or activities nearly every weekend. It is home to excellent music, multiple art galleries and museums, and even one of the largest zoos in the country. Depending on what you enjoy, there is a good chance you'll find it in Toronto, with events, activities, and venues that include:
Royal Ontario Museum
Taste of Danforth
Toronto Islands
CN Tower
Rogers Centre (Toronto Blue Jays Stadium)
Hockey Hall of Fame
Elgin and Winter Garden Theatres
McMichael Canadian Art Museum
Toronto's main airport is Lester B. Pearson (CYYZ/YYZ).  With so much to do in Toronto, you can likely find an evoJets charter flight on the runway on any given day!
If you'd like to learn more about evoJets or Toronto private jet charter, contact us today at (877) 970-5387 or request a quote online.