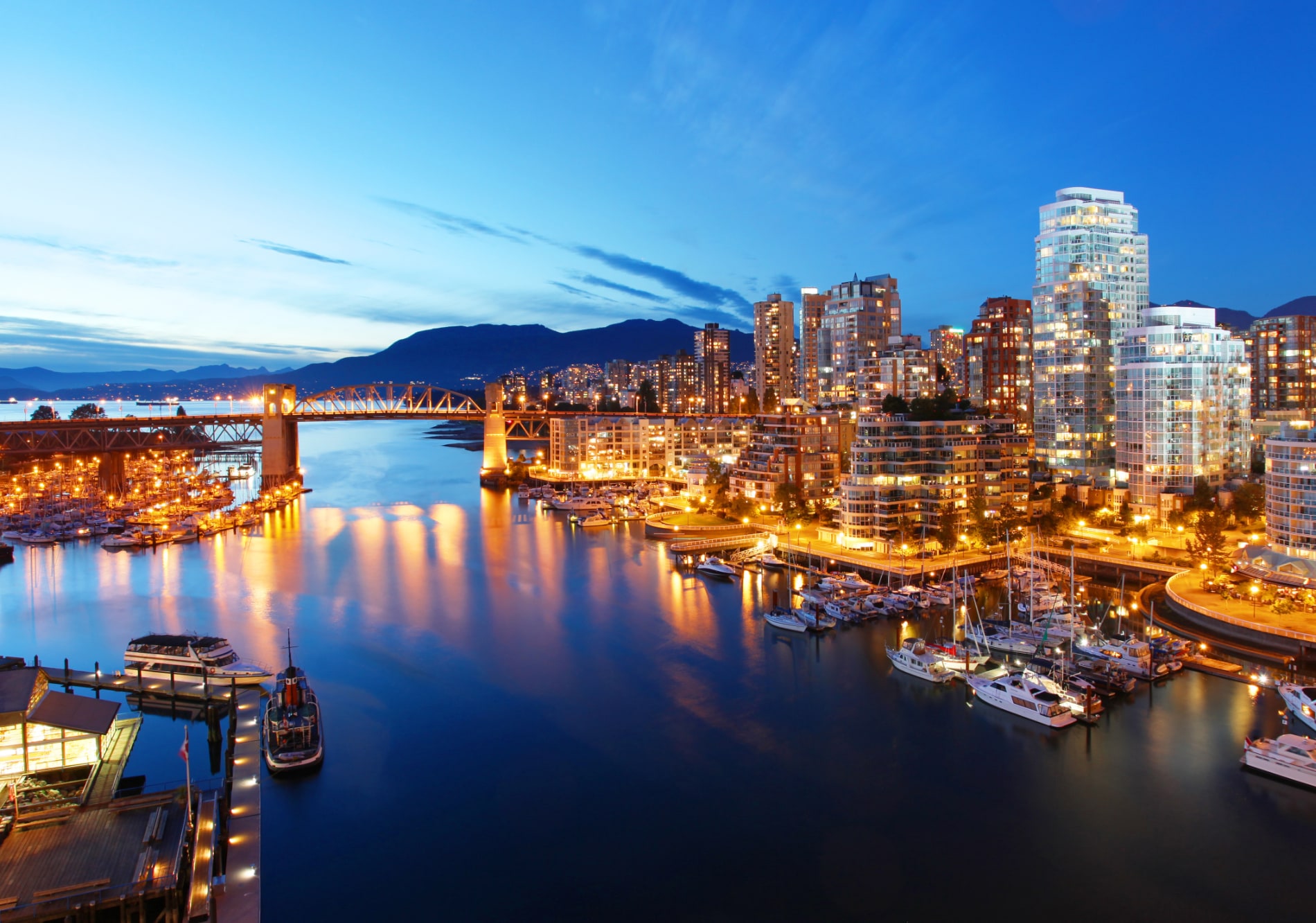 Canada is an almost shockingly beautiful country – one that arguably not enough Americans appreciate. But they're certainly learning fast, as 15% of our private jet charters in 2018 at evoJets included a Canadian destination.  We expect even more Canadian travel in 2019 and beyond, as many of the best vacations and executive travel destinations become more well known.
For those looking for an opportunity to visit our Neighbors to the North, here are several luxury resorts that may be worth exploring:
W Montreal – Montreal, Quebec
Named for and located in Montreal, "W Montreal" is one of the most modern luxury hotels in all of Canada. The "Extreme Wow" suite is something to see, with 1,215 square feet of space and beautiful sharp décor that will make your Montreal visit much more enjoyable.
Westin Bear Mountain Golf Resort and Spa – Victoria, British Columbia
Both W Montreal and Westin Bear are Starwood Hotels, which is one of the leading names in luxury accommodations. Westin Bear's Clubhouse Building Penthouse Suite is a slightly modern twist to the classic mountain resort, and right near two Nicklaus Golf courses for the avid golfer.
Westin Resort and Spa – Whistler, British Columbia
Our clients rent private jets to Vancouver every year, mostly with an eye on Whistler.  If you're a fan of skiing, snowboarding, or the outdoors, then this famed Canadian ski paradise is the place to be. The Penthouse Mountain Suite is 1500 square feet of traditional Westin Quality accommodations, with excellent views and great service to go along with its ideal location.
Fairmont Banff Springs – Banff, Alberta
The Royal Suite resembles a scene from a movie, with 2 bedrooms, a spiral staircase, and 360-degree rooms. While there, you can enjoy the Willow Stream Spa, golf, and a variety of dining experiences, as well as skiing or simply enjoy the great outdoors.
Post Hotel Resort and Spa – Lake Louise, Alberta
Sometimes you want a rustic, cabin like feel with a bit more space and enjoyment. Post Hotel Resort and Spa was rated one of the top resorts in Canada for that very reason. Nondescript on the outside and "woodsy" in its suites, the Post also has great cuisine, a salt water pool, and countless more ways to enjoy yourself in the wilderness.
Exclusive Private Travel in Canada
There is certainly no limit to the number of excellent suites across the Northern Border country, and evoJets is happy to help you find the best accommodations wherever looking to visit. But sometimes it's nice to find the suites first, and then find out what you can explore around it. You can start your search at the above locations, and perhaps you'll find that it, or its surrounding activities, are exactly what you were looking for.